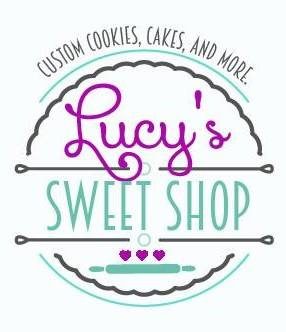 2435 3rd Street S, Jacksonville Beach, Florida 32250
Lucy's Sweet Shop is an owner-operated specialty sweet shop in South Jacksonville Beach, Florida. We offer a variety of desserts in store daily, such as gourmet cookies, brownies, edible dough, holiday treats, CBD cookies, and decorated cookies. Every Saturday we offer an over-the-top milkshake! See our Saturday Shakedown tab for more info. We also accept special orders for any event! Call or come in to discuss your custom order!
At Lucy's, we always use high-quality ingredients like all natural extracts and real butter to ensure the most flavorful treats! All of our products are made-to-order so that you always receive freshly baked goods that are made just for you!
Lucy's Sweet Shop specializes in beautifully hand-decorated cookies and gourmet cookie flavors. We also offer custom decorated cakes and a variety of other dessert items We cater to any and all events including weddings, birthdays, bachelorette parties, kids parties, religious events, holidays, corporate events, adult parties, school functions, baby showers, and so many more!