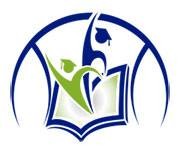 1096 W 6th St, Jacksonville, Florida 32209, United States
The MaliVai Washington Youth Foundation was founded by former tennis professional and '96 Wimbledon finalist MaliVai Washington.
TnT is a daily after-school program. TnT (Tennis-n-Tutoring) operates from 3pm-6pm, Monday-Friday in the MaliVai Washington Youth Center. TnT contains 3 sessions daily which provide academic assistance, tennis/fitness activities and life skills classes. Each child also receives a nutritious snack daily. The program offers: Academic Support through homework assistance and mentors; Tennis and Fitness classes focusing on nutrition, introduction to the sport of tennis and practice for competitive play; Life Skills & Enrichment classes which are age appropriate and range from basic hygiene to pregnancy prevention. All students participate in community service activities and have the opportunity to go on enrichment field trips based on reaching pre-determined goals.
MWYF promotes academic achievement and positive life skills in Jacksonville youth through the game of tennis. Academic support, character development classes and community service opportunities are also provided, in addition to tennis. By correlating success on the court with success in life, we foster leadership, sportsmanship, self-esteem, confidence, discipline, accountability and the value of hard work, teamwork and individual effort.