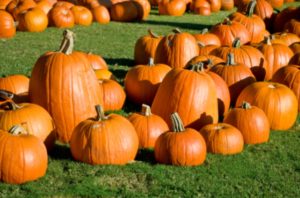 11270 San Jose Blvd., Jacksonville, FL 32223-7286
Located in Mandarin, the Mandarin United Methodist Church Pumpkin Patch is one of the biggest in the city. Filled with tons of pumpkins of all sizes, this patch also offers props including giant pumpkins, mini tractors, Fall decor and more, making it the perfect spot for fall photos.
Hours: Monday – Saturday 9:00 a.m. – 9:00 p.m. & Sunday 11:00 a.m. – 9:00 p.m.