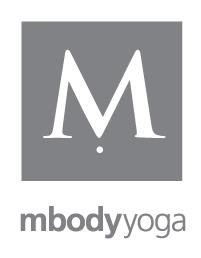 217 1st St. Neptune Beach, FL 32266
3807-A Southside Blvd. Jacksonville, FL 32216
155 Bartram Market Dr Ste 112 St Johns FL 32259
Founded in 2005, MBody Yoga is Florida's first Baptiste Power Yoga Affiliate Studio. They teach a sweaty, liberating yoga practice with an emphasis on breath connected to movement. With three locations—one in the Southside area of Jacksonville; the other in Neptune Beach, and another in St. Johns. MBody offers the practice of yoga to anyone looking for a challenge. Whether you are brand new to yoga or a seasoned practitioner, you will find a home for your mat here. In addition to providing classes seven days a week, many innovative and pioneering workshops, events, and teacher training programs are offered year-round. Whatever it is you seek to gain from yoga, you will find it at MBody.
JM Exclusive Reader Offer: $30 for the kids 5 class pass (new class for tweens and teens coming soon!) & Intro package of $20 for 20 days.
VIRTUAL CLASSES | MBody Yoga invites you to practice where you are and to continue your practice together with them by joining their virtual classes. Sign up for a class on the MindBody website or app as you normally would. All of the virtual classes are listed under the Neptune Beach schedule. You can also follow their Youtube channel where you'll find recorded classes.