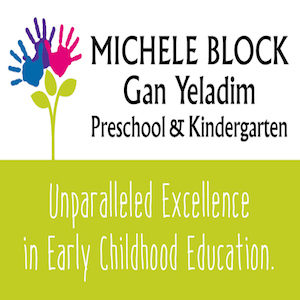 8505 San Jose Blvd, Jacksonville, FL 32217
Michele Block Gan Yeladim Preschool and Kindergarten provides unparalleled excellence in early childhood education.  Established in 1974, the school is the longest consistently NAEYC accredited program in Northern Florida. Each child's experiences and learning opportunities are nurtured and facilitated through play, exploration, and creativity. Children achieve success, gain independence and self-confidence while their individual abilities, learning styles, and developmental pace is respected and valued. Enrollment in school is open to all children regardless of race, religious affiliation or ethnic origin; JCA membership is not required to participate. Our award-winning and highly accredited program provides support and respect to both children and families by creating an environment of acceptance that is non-judgmental and includes cultural diversity.
Full and part-time programs are open to children age 1 (and walking) through kindergarten.