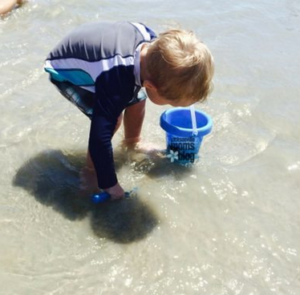 County Rd 203, Sawgrass, FL 32082, United States
Ultimate Beaches Guide: It just doesn't feel quite like summer until we have made our first trip to Mickler's Beach. Located on the south end of Ponte Vedra Beach, it is a beautiful, easy-to-navigate beach. The beach access point provides ample parking, restrooms, showers and a handicapped accessible dune walk-over. We always find amazing seashells and shark teeth walking along this beautiful stretch beach. It is not atypical to see fisherman pulling in some fairly impressive catch off the shoreline or find yourself strolling alongside a horseback rider. Some of our most idyllic days happened at Mickler's. This beach is a bit out of the way, so we tend to pack a picnic lunch although you are just a short drive away from dining options off of A1A.
Scenic A1A: The four-lane roads of Ponte Vedra Beach narrow to two as nature takes over the ride. The first public beach in Ponte Vedra, a favorite of locals, lies two blocks east of A1A at the last traffic light you'll see for 20 miles. On the right the turn street is called Mickler Road; on the left Ponta Vedra Boulevard. Even though there is no sign designating this hidden gem, take the left. Mickler's Landing, pronounced "Myklers" by locals, a local favorite famous for its pink, coquina-sand stretches of beach, has no sign at all. So finding it is a special delight. The wooden walkway through the twenty-foot high sand dunes gives you the first inkling that a special place is about to be revealed.