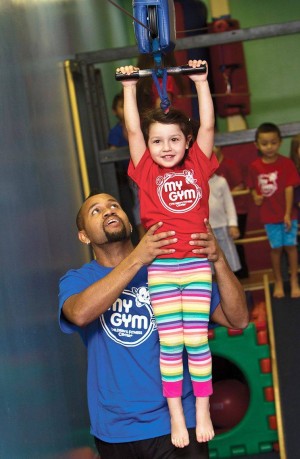 10950 San Jose Blvd. ste # 10 Jacksonville, FL 32223
My Gym has developed an extraordinary program and facility devised to help children 6 weeks thru 13 years of age develop physically, cognitively and emotionally. We have hundreds of locations in more than 30 countries offering structured, age-appropriate, weekly classes that incorporate music, dance, relays, games, special rides, gymnastics, sports and more. Children have loads of fun as they gain strength, balance, coordination, agility, and flexibility while developing social skills, confidence, and self-esteem. Our state-of-the-art facility, extensively trained staff, award-winning class programs, and excellent student/teacher ratio have earned My Gym the reputation as the best early learning program of its kind.
VERY POOR CUSTOMER SERVICE
I wish I could give negative stars. See other bad review and heed the warnings! Owner "Mike Reifer" is rude and unprofessional. I had a bad incident there that made me really uncomfortable. (Child with hacking cough in gym). I asked to take my child out of the class because the child in there was sick. No one said anything. I left message on voicemail and got a call back 4 days later. Anyway, Mike says the child had allergies but has not proof and no note. I wanted a refund and he would not oblige even after corporate said he is able to do so. Regardless, I am not comfortable with how this was handled and the way I was treated but all he wants is to adhere to his contract so he can get another $68 dollars because all he cares about is taking your money. It is just not right. If anything if the staff new the kind had allergies they should have been able to tell me that the same day I was there. I wish I had gone with my gut when I read the other bad review. What a jerk.
You must login to post comments