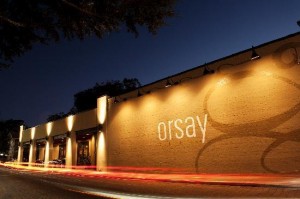 3630 Park Street, Jacksonville, FL, United States
Established in 2008 by Jonathan Insetta, Brian Siebenschuh, & Crystal Vessels, Orsay strives to provide a warm, genuine dining experience without pretense in a bustling, fun atmosphere with smiling, attentive service.
Brunch begins at 11:00 am on Saturdays and Sundays.
Orsay is incredible. I'm so glad it's open, because it's seriously one of the greatest restaurants in the area. The food is incredible, the service is amazing — eating there is an experience in and of itself. If you haven't been yet, don't wait!
You must login to post comments