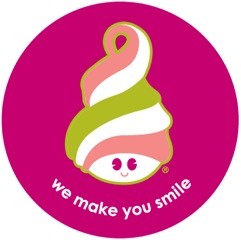 3267 Hodges Blvd, Jacksonville, FL 32224, United States
Welcome to Menchie's where our mission is to make you smile! Family-friendly and fun, Menchie's satisfies health-conscious frozen yogurt fixes with delicious flavors and fresh toppings such as delicious fruits, along with nuts, granolas, candies, boba, a variety of sauces and more! Menchie's mixologists (that's you) will delight in the selection of 14 daily flavors out of the 100+ rotating proprietary flavors that Menchie's offers including gluten-free, nonfat, vegan, no sugar added, sorbets and more. Come enjoy impeccable guest service, with comfortable indoor and outdoor seating areas and enjoyable music where family and friends can relax and spend time together while indulging in the ultimate of sweet treats!
My kids ask to go to Menchies EVERYDAY after school. Normally, I don't get anything when they go to yogurt shops, but I do here. This yogurt is different…no comparison. The toppings are yummy, too…they even have Reese's PB sauce, which I could drink straight up. Great atmosphere: fun and bright w/o feeling like a baby's playroom. Love, love, love!
You must login to post comments