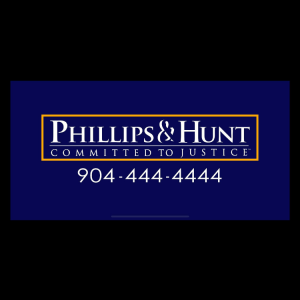 208 North Laura Street, 4th Floor Jacksonville, Florida 32202
Our firm's cornerstones are passion, compassion, integrity and preparation.
That's where we start- passion. We have a passion to help, a passion to win and a passion to learn about you and your case. From lawyers (not investigators or warm bodies) meeting with clients from day one, to making sure your story is told the right way with justice in mind, our team longs to help and grow as members of one community- together.
Once you have a passion to help, you need compassion to help you identify with people- clients and jurors, alike. Our firm was chosen to serve and has served for over a decade in this community. We live in this community. We give back to this community. Having compassion and understanding for our clients problems, lets us serve them better.
Integrity means putting the client first while doing things the right way, so we can garner respect from judges, mediators, jurors, other lawyer and others in our town. If a lawyer is more concerned with the costs their firm charges you and the service they provide, you should consider that. Some even charge interest on stamps. If they are so busy watching their money, are they paying attention to yours? If they are cutting corners, won't their peers and judges notice? The answer is yes.
Is your lawyer prepared when you speak to him or her? Does he know your name? Our lawyers work all day and many nights striving to make a difference in clients lives. Our awards and recognition, verdicts and recognizes expertise were the result of hard work and preparation. Don't settle for less.