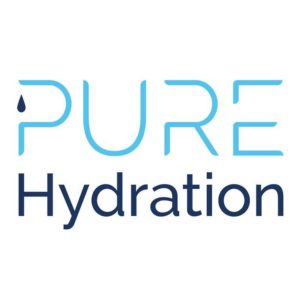 384 9th Avenue North, Jacksonville Beach, FL 32250, USA
Pure Hydration is Jacksonville's premier IV hydration spa, offering customized IV vitamin infusions to support your performance, health, and wellness goals.
Our customized IV infusions and boosters deliver fluids, vitamins, medications, and other supplements to complement an active, healthy lifestyle. Whether your goal is to maximize athletic performance, lose weight, or gain energy to power through your busy day, we offer solutions that deliver swift results – all while escaping into a relaxing, spa-like environment.
Book your visit at Pure Hydration Spa Jacksonville and get your vitamin iv infusions today.
Pure Hydration is the perfect spot to get infused to tackle your busy momlife. I've tried a variety of their IV infusions with my monthly membership – including ones to strengthen the immune system, perk up my skin and even to alleviate some of those pesky PMS and migraine symptoms! Need an energy boost? They offer infusions and B12 vitamin shots to keep you going. The environment is like escaping into a relaxing, spa-like environment, ask for the blanket, you'll thank me later!
After feeling sluggish for quite some time, I was convinced by a few girlfriends to try this out with them. I am VERY scared of IVs and was dreading our meet up. When we got there, we were taken to a private room together where I expressed my fears. They were amazing! The nurse who performed my IV was a L&D nurse and I barely felt the stick. She made sure I was comfortable and checked in on me specifically, many times. It was a great experience. I will be returning, this time with no fear or hesitation!
I was so thrilled when I learned that an IV infusion place was opening. I tried Pure Hydration right after they opened and loved it! I signed up for a monthly membership and have really enjoyed trying the different infusions and as a mom, it's nice to get a B12 shot for a boost of energy. It's nice to take an hour to myself to relax while getting an infusion and watching Netflix! Love this place!