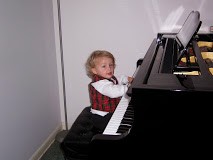 12086 Ft. Caroline Rd. Suite 503 Jacksonville, FL 32225 United States
Rhythm and Keys is a family owned and operated studio designed
to teach music lessons of all levels. Founded in 2003, our
enrollment has grown from two dozen students to over two
hundred. Our success is a result from our dedicated staff, our
welcoming environment, and our overwhelming love for music.
We encourage you to call Katy at (904)998-8028 to schedule a
free consultation to see how we are different from everyone else.
We are located on Ft. Caroline Rd near the Monument intersection
in Hidden Hills Executive Park.