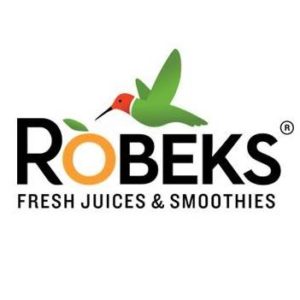 628-3 Atlantic Blvd. Neptune Beach, Florida
At Robeks, every choice you make is a good one! You can trust us to make delicious, good-for-you smoothies and juices using only the best fruits, fresh vegetables, and natural ingredients. We believe you shouldn't have to sacrifice taste for a healthy alternative – or health for a tasty one. We make it easy and enjoyable to take good care of yourself.
Whatever you choose is guaranteed to be as nutritious as it is tasty and delicious. A small choice at Robeks makes a big difference. Trust Robeks to create hand-crafted, great-tasting, nutritious alternatives that will keep you energized and satisfied. You have enough choices to make in a day. Robeks is an easy one.
Healthy Never Tasted This Good!™