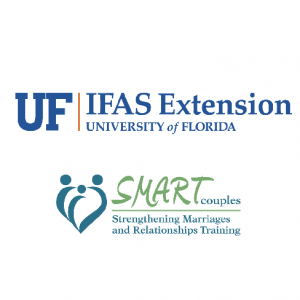 1010 N McDuff Ave, Jacksonville, FL 32254
SMART Couples is conducting FUN and FREE remote relationship-strengthening classes that help couples, parents, and stepfamilies learn simple and effective skills to build happy, successful, and life-long relationships. In our remote classes, couples and singles throughout Duval county can learn constructive conflict skills, stress management techniques, and even better money management all from the comfort of their homes.
---
ELEVATE: COUPLES WORKSHOP
Elevate: Taking Your Relationship to the Next Level is for dating, married, engaged, and cohabiting couples. The instructor will share nine important communication skills in every relationship and ways to increase positive communication, deal with differences, manage stress, set financial goals, and maintain a happy and healthy friendship bond. Couples will participate in fun relationship-strengthening activities with their partner during the workshop.
Before You Tie the Knot
Before You Tie the Knot is for couples and singles interested in marriage at some point in their lives. The instructor will share effective and proven skills to a happy, healthy relationship, such as commitment, positive communication, and positive bonds, as well as effective and proven skills for handling conflicts. She will also discuss the eight needs of every partner, parent and child, the rewards of positive parenting (including step parenting), the importance of money management, and the benefits of having a healthy lifestyle. Couples who attend all classes are eligible for a discount on their marriage license.