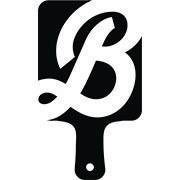 1030 Oak St Jacksonville, Florida
Our restaurant blends fast casual service with classic culinary techniques at an approachable price point. Come say hello when you find yourself in Jacksonville's Five Points neighborhood! Gourmet Sandwiches and Sandwich Boards, Entrees, Fresh Salads and Soups, Daily Crew Specials & Sunday Brunch.
Kids 12 and under eat free with a purchase of an adult meal.
Delicious and can't beat their kids eat free!
We always have the best experience at The Bread and Board. Their food is delicious and inventive. The portions are more than generous and you can't beat their kids eat free!
You must login to post comments