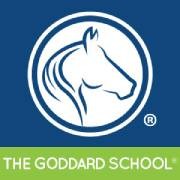 100 Julington Plaza Drive, Saint Johns, FL 32259, United States
The Goddard School of St. Johns located in the Julington Creek community is excited to welcome students ages 6 weeks through Pre-Kindergarten, and their families! Under the ownership of Liz Scott, the School provides a caring, safe, and healthy environment so children can have fun learning and growing each day in a space designed with their needs in mind.
"Providing a welcoming, fun learning environment combined with the
the highest quality preschool program is my utmost priority so our children may develop a lifelong love of learning," Liz says, and with a variety of changes and updates, it's easy to see her intent in action.
At the completely remodeled and recently reopened St. Johns/Julington Creek location, children will have the chance to explore a new outdoor play area that extends the classroom to a turf field, a mini-amphitheater, an interactive music space, a garden, and more. The school has added new health and safety procedures that ensure the cleanest environment possible so you can have peace of mind and your child can focus on fun learning experiences. The School also features two-, three- and five-day schedules with half-day, school-day, and full-day options available.
The School also hosts a fun and engaging Before & After School program serving the Julington Creek & Durbin Creek Elementary schools. The Goddard School at St. Johns in Julington Creek can't wait to welcome families!
Multiple locations!