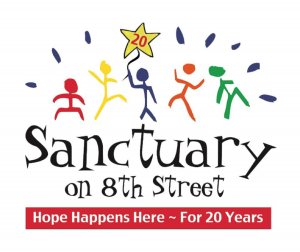 120 8th Street East, P.O. Box 3301 Jacksonville, FL, United States
To encourage and empower Jacksonville youth and families in need by ministering to their spiritual, physical, social, and intellectual needs.
The Sanctuary on 8th Street is a place of welcome and safety located in the midst of the inner city. We work to provide an enriching, affirming environment for great kids living in marginalized neighborhoods. This is accomplished through a dynamic after school program, an exciting summer camp and a small home school. Academic support, enrichment activities and positive relationships with caring staff and volunteers help us accomplish positive outcomes for kids.