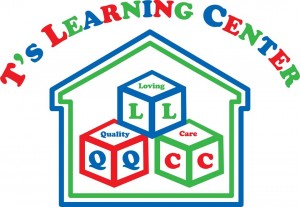 11761 Beach Blvd Suite 13 Jacksonville, Florida 32256
Our mission is to provide QUALITY care, education and development for each child to reach their greatest potential – mentally, physically, socially and emotionally.
We are open Monday through Friday, 6:30 am until 6:30 pm. We offer full time care for ages, 6 weeks to 5 year old. We offer part time care for ages two and up. Part time care is a three day or two day program. We offer summer camp for ages 5 through 10.
Multiple Locations.
Great Learning Environment
T's is a great program with learning activities throughout the day. My child was always happy when I picked up and they worked with me for his therapies. I love receiving notifications throughout the day with pictures!
You must login to post comments
T's Learning Center - Intercostal
I was not impressed with this day care center. They would not take our fully potty trained two year old to the restroom… She was having accidents at daycare and I initially thought this was because of the transition to a new facility. We reverted back to putting her in pull-ups. Then we found that her pull-ups would be saturated when we picked her up and she would be begging to go to the bathroom. She was not having "accidents"… she was experiencing neglect. Oh yeah… and they kept "losing" her extra clothes. We have since pulled her from T's Learning Center and will never be returning.
You must login to post comments