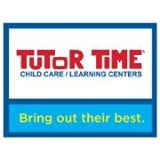 751 Lady Lake Road West, Jacksonville, FL 32218, United States
At Tutor Time, our approach to child care is based on our strongly held belief that all children are intelligent. Our Whole Child Education approach provides what we believe are the best ways to nurture and develop that intelligence: hands-on, active learning and opportunities for self-expression and peer relationships.
Our classrooms are not typical child care environments. They feature different learning centers full of ways for children to explore and investigate all the ways they are smart. They also are designed to build problem-solving and critical-thinking skills. To make sure all children have the tools they need to grow and develop into the leaders of tomorrow, Tutor Time teachers also supplement these experiences with large and small group activities. After school programs and winter camps also available.
Ages accepted 6 weeks – 6 years Before and After school care available and Drop In and Flex Care
This place used to be great when Dana ran it but after she left, it's become this cold, chaotic prison. The teacher turnover rate is very high. Every day is a guessing game of where am I dropping my child off today? The district manager also acts as if she could care less. I do not feel comfortable leaving my child here anymore. Please save yourself the trouble!
You must login to post comments