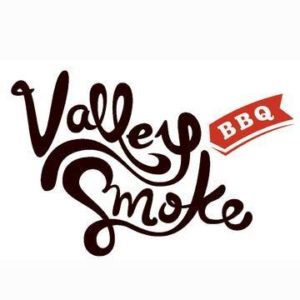 11 South Roscoe Blvd Ponte Vedra Beach, Florida
Local restaurateurs Ben and Liza introduce Valley Smoke BBQ to their collection of restaurants including the three Fish Camps, Safe Harbor Seafood and the original Marker 32 Restaurant of Northeast Florida. Chef Ben opened Marker 32 twenty-five years ago after graduating from the Culinary Institute of America and continues his tradition of creating southern-inspired culinary creations with his Southern Table Hospitality team. Valley Smoke overlooks the serene waters of the Intracoastal Waterway and features slow-smoked BBQ, southern-inspired seafood, chicken and venison selections with USDA Prime Steaks cooked to perfection over a wood-fired grill. The vibrant bar and lounge feature a rare selection of Bourbon and Scotch located in the Bourbon Library, complimented by a wine list featuring 150+ bottles personally selected by Chef Ben. Craft beers, cocktails and wines are poured with passion from our experienced mixologists and sommeliers.
Chef Ben spent the last five years planning Valley Smoke with inspiration from his travels, his team of chef's and his personal experience creating popular restaurants for the Northeast Florida community. Chef Ben wants everything Valley Smoke serves to be the "best you ever had" and the hospitality of this Palm Valley getaway to reflect that you're a guest in his own home. Whether you're looking for the ultimate "special occasion" experience, a private dining function with friends and coworkers or simply some mouth-watering "que," we're here to serve you.