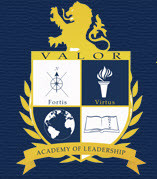 4819 Soutel Drive, Jacksonville, FL 32208, United States
Valor Academy of Leadership is a tuition-free public school for males
focusing on the areas of Science, Technology, Engineering, Arts and Math.
Our unique educational model is focused on educating students in high poverty/high minority neighborhoods where schools have been identified as underperforming. Valor Academy of Leadership and Virtue Arts & Science Academy will provide families the choice of a gender-based college-bound program. The program will prepare K-12 students for high school graduation and college success. School culture will be focused on cultivating leadership skills so students can become leaders in their communities and develop character to equip students with the confidence needed to meet challenges faced throughout their lives.
The mission of PROFECTUS Learning Systems is to provide underserved students with a rigorous college preparatory curriculum that will prepare them for college, shape character, develop leadership skills and create independent thinkers.