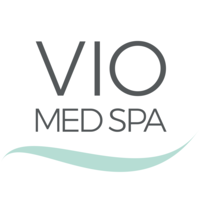 13820 Old St Augustine Rd Suite 401 Jacksonville, Florida
VIO Med Spa is an age, beauty and wellness spa that provides unparalleled and innovative services for both men and women who want to retain that youthful look and feel without engaging in invasive procedures. As a national brand, VIO Med Spa strives to provide consistent quality products and services to its guest no matter where they call home.
VIO Med Spa offers traditional services that have long been proven to gain the results our guests have come to expect from a boutique med spa. However, our service offerings do not stop there. VIO Med Spa's vision is to be the innovative leader in the medical spa industry by offering the latest cutting-edge technologies and therapies offered in the wellness and aesthetics industry.
VIO Med Spa is purpose driven; helping women and men of all ages to look beautiful and feel confident in their own skin. We understand that everyone's needs are different. Therefore, we create individualized health and beauty plans that are designed to meet their specific needs.