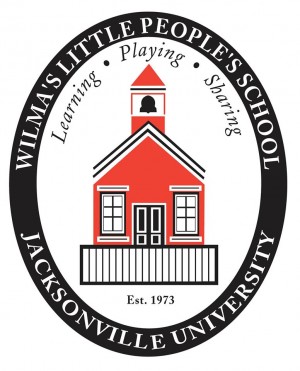 2800 University Blvd N, Jacksonville, FL 32211, United States
Wilma's Little People's School was founded in 1973 by Dr. Kay Johnson in order to give students in Jacksonville University's early childhood courses an opportunity to work with young children. It is named in honor of Wilma Price Smith (1918-1985) as a living memorial to her and her lifelong devotion to children.
It is Wilma's Little People's School mission that each child has the right to have a developmentally appropriate education. We believe that young children should have a relaxed and nurturing environment that is developmentally structured to meet their needs. This should include carefully planned experiences in the following areas: Movement, Communication, Music, Art, Mathematics, The World Around Us, Health/Safety/Nutrition and Living in the World of People.
Wilma's provides developmentally appropriate pre-school classes for 2, 3, and 4 year olds.
This will be our 7th year at Wilma's Little People School and I cannot recommend them enough. Both of my kids started in the 2 year old program, 2 mornings a week and my youngest will now be in the 4 year old program, 5 mornings a week. All of the teachers, staff, administration is top notch and genuinely cares about my kids.
You must login to post comments