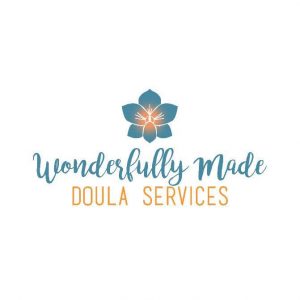 I am a married Christian, mom of three, two girls and one boy! I began my Birth work journey in 2011 after the birth of my first baby. My Doula impacted my childbirth so greatly that I knew I had to help women have positive birth experiences too. Birth is not just a physical event, it is a empowering emotional and spiritual experience as well! And a woman should be adequately educated & supported in these areas. So, I set out for the knowledge and skills to make this dream a reality!
Over the years I studied and trained to be the supportive and knowledgeable Doula & Childbirth Educator that I am today. I have had the privilege of supporting many women and their families through the births they have desired. While I do not guarantee a specific outcome to birth, I do provide my unwavering, evidence based training and unconditional support for you and your birth wishes. I look forward to serving you through your positive birth experience.
Certified & Trained Birth Doula, through BAI & Trained in Spinning Babies techniques
Currently continuing education through Birth Arts International & ProDoula
Experience & specializing in medication free natural birth, VBAC, cesarean, hospital (epidural or not), birth center & home birth. As well as, water birth, induction, plus sized, low risk & high risk birth.