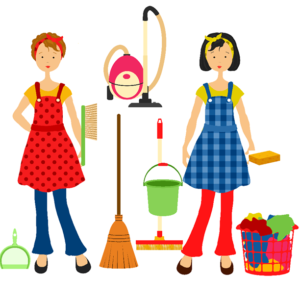 311 Glynlea Road, Jacksonville, FL, USA
My name is Amy Frazer from Jacksonville, Florida. My cleaning service is family centered, but more importantly, CHRIST centered. My staff & I will always give our best work because we believe the Lord wants our very best in ALL we do! We are honest, hard-working, and reliable. Our prices are extremely competitive and we are now 'Licensed and Insured' for both Residential and Commercial Cleanings. to further ensure the safety of your property. Please contact Amy @ 904-235-6554 for a free estimate.
We had to have major renovations done on our home before we could put it on the market, needless to say, the place was absolutely filthy from being empty with months of construction going on! Cora came in and worked like a boss and we couldn't be happier with the results! Amy came in the next day (without me asking) and went over and above by soaking and scraping bits of concrete off of the kitchen tile where a workman had accidentally gotten it on his shoes! If that's not fantastic service, I don't know what is. I couldn't believe how reasonable the price was, and we are definitely going to use this company again. Highly recommend!
Wonderfully maid cleaning service
Amy was so thorough. They cleaned my house perfectly and it was such a relief to come home to a wonderfully clean home. And she is very trust worthy. I could leave my house knowing everything would be fine while she was cleaning!!! Thank u!