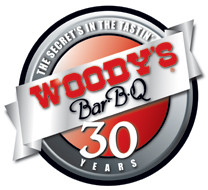 8540 Argyle Forest Boulevard, Jacksonville, FL, United States
Come to Family Fun Night at Woody's BBQ Argyle, where KIDS EAT FREE with an adult purchase from 3 – 9 p.m. every Monday night. There's Free Kid's Karaoke from 6 – 8 p.m. and Mr. Happy the Clown will be along with Free Face Painting and Free Balloon Animals! Come to Woody's BBQ Argyle for Great Food and Family Style Fun!
OK, but nothing too great
We live right down the street from this location, have been several times, and it's… all right, I guess. We were a little stunned when we went for the first time with our kids and they didn't have milk, but whatever. As for the food, it's OK, but you can definitely get better barbecue elsewhere. The meat tends to be dry and overcooked, and the vegetables are pretty obviously canned. If you're looking for something quick and convenient, though, it's not too bad.
You must login to post comments