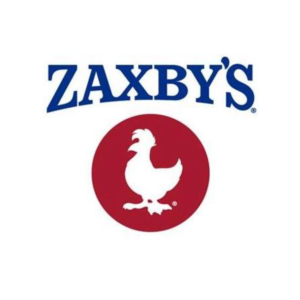 4875 Gate Pkwy, Jacksonville, FL 32246
Zaxbys At St. John's town center; kids eat free all day Saturday.
Zaxby's is a fast-casual chicken restaurant chain headquartered in Athens, Georgia. The first restaurant opened in Statesboro, Georgia., in March 1990. Zaxby's currently operates more than 670 locations in 16 states, including Alabama, Arkansas, Florida, Georgia, Indiana, Kentucky, Louisiana, Mississippi, Missouri, North Carolina, Oklahoma, South Carolina, Tennessee, Texas, Utah and Virginia.
Not your typical fast food
Zaxby's may be a fast food restaurant, but it's not your average fast food place. It's definitely better. The crinkle fries are really good, there are tons of wing sauce options, and really good salads too. It takes longer to get your food, because everything is made to order, but it's worth the wait!
You must login to post comments