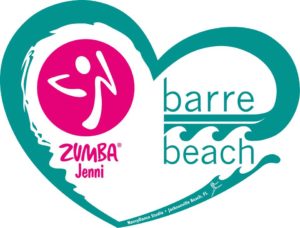 1521 Penman Road, Jacksonville Beach, FL, United States
There's not other fitness class like a Zumba fitness. Are you ready to party yourself into shape? That's exactly what the Zumba program is all about. It's an exhilarating, effective Latin-inspired, calorie-burning dance fitness party that's moving people towards joy and health. For one hour the lights go down and your energy goes up as you dance away those calories! Classes are offered mornings as well as evenings.
Zumba Jenni also offers Barre on Beach–a fast-paced workout that will give you long and lean muscles of a dancer, lift and firm your seat, slim down thighs, define arms and flatten abs.