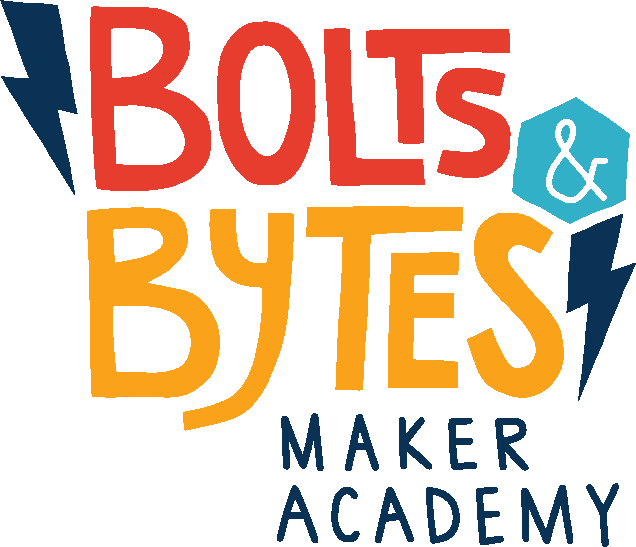 937 11th Ave S Jacksonville Beach, Florida
Join Bolts & Bytes Maker Academy this summer for fun, week-long morning and afternoon camps. We offer a variety of week-long summer camp classes in STEM, STEAM, Making, Robotics, Coding, 3D Printing, DIY Building and more!  Our small-group summer camp programs are project-based and very hands-on, because we believe that kids learn best when they are actively involved in projects that really interest them.
CAMPS FOR YOUNGER MAKERS (ages 6 – 9)
» Star Wars Academy
» Robot Rumble Junior
» Woodworking Basics Junior
» Electronics Adventures
» Maker Medieval Times
» LEGO Gears + Gadgets
» 3D Printing and Coding Junior
» Girls Only Maker Academy
CAMPS FOR OLDER MAKERS (starting at ages 10+)
» Adventures in Coding + Mechanics
» Woodworking
» Robot Rumble
» 3D Printing Exploration
» Girls + Gadgets
» LEGO Mechanic Marvels
» Electrolite Explorers
» Built for Speed
» Chain Reaction Crash Course
BEFORE & AFTER CARE IS AVAILABLE!
Need some extra help in the mornings or afternoons?  We get it!  Before Care drop off starts at 7:30am and After Care is available until 5:30pm — either one is just $25 for the whole week!
OUR CAMPS TEND TO FILL UP FAST!
Don't miss out on some of the most fun Summer Camps in Jax!  Our camps are unique and camp sizes are very limited, so our camps tend to fill up very quickly.  There are still spots left if you hurry!
Educational and enthusiastic!
We had a great experience here! Awesome set up, cool projects, and an enthusiastic teacher. My 9 year old loved "Spy Camp" and I was impressed with what he learned.
You must login to post comments