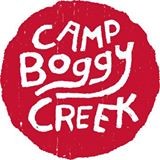 30500 Brantley Branch Road, Eustis, FL 32736, United States
During each of our summer sessions, up to 150 children with like illnesses arrive for a week of fun, adventure, and independence. The prescription for the day is fun, fun, fun! Laughter, giggles, friendships, and excitement abound on the 232 acres of tall pines, majestic oaks and nature trails.
Campers are empowered to do things they never dreamed they could do. They are infused with a spirit of accomplishment at every turn and allowed to forget that "they have what they have." For many of them it is the first time they've felt "normal" since their diagnosis
Multiple sessions of overnight camp offer our campers the chance to come to camp and catch a fish, make a woodshop project, or climb our high tower while making some wonderful new friends. Each session of camp we host a different illness group.