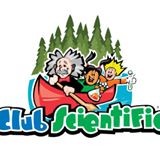 140 Gateway Circle, Unit 3 St. Johns, FL 32259
Camp Jr. Paleontologist
This camp offers an exciting introduction into the basics of Paleontology! This exciting adventure in Paleontology will have your child playing in the dirt and having the time of their lives! Campers will be immersed in several hands-on projects that they will take home to continue their adventure. Plus this camp offers fun and dynamic science games!
Sample Projects:
Panning for Gems and Minerals! Crack Open a Geode! Miniature Dinosaur Dig! Build and take away a cool T-Rex Model!
Camp Jr. Weather Scientist
Campers discover why weather changes and will explore the different components that makeup weather. Our beginner meteorologists learn about the sun, discuss extreme weather (tornadoes and hurricanes!), learn about instruments that are used to predict and track weather, and will even create their own weather news segment with our Green Screen set up!
Sample Projects:
Green Screen Weather Show, Tornado Bottle, Instant Snow, Solar Oven, and much more!
Camp Jr. Veterinarian
Does your child LOVE animals? This camp is a young person's ticket to the world of Veterinary Medicine. Our lessons will give young vets an opportunity to look into the exciting careers of veterinarians, and allow them to be involved in related hands-on activities and experiments. Each camper will even receive their own stethoscope and make their own medical kit! Campers are NOT to bring their own pets to camp
Sample Projects:
Owl Pellet Dissection, DNA Extraction, Microscopy, Diseases and Parasites, First Aid, Make Homemade Doggy Treats, and much more!
Camp Jr. Space Engineer
Using LEGO® bricks, campers will design and build structures and space vehicles for living on far away planets. Campers will utilize a variety of LEGO® bricks including motors, gears, lights, and sensors. Space Engineer includes instruction on the Earth, Moon, stars, and planets as well as the scientific topics of force, friction, simple machines, and gravity. Campers will also join the crew aboard the International Space Station (ISS) to learn about propulsion, friction and more. Counselors will assign specific projects each day that include: a rotating satellite, space buggy, a stunning spaceship, terrestrial homes that can withstand alien atmospheres and a host of other exciting projects. Campers will work in teams to complete their missions. Full-day Camps also include two separate ESTES® rocket builds, and an epic launch demonstration on the final day of camp!
Sample Projects:
"Shuttle Express" Rocket Build & Launch, Building a Weather Satellite, Lego WeDo 2.0 Robot Builds & Programming, and more!
Camp Jr. Scientist
The Jr. Scientist Camp covers a broad range of fun and exciting science topics such as, Chemistry, Biology, Physics and Lab Process Skills. This camp is perfect for the child who has a general interest in science and wants an exciting "sampler" camp! Campers learn all about the Scientific Method, how to observe and document change.