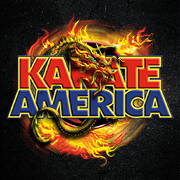 1400 Millcoe Road, Jacksonville, Florida, 32225
Summertime is FUN TIME, but it can also be learning time with our Martial Arts Summer Classes. Students will enjoy awesome classes packed with ACTION and life-enriching skills of self-confidence, respect, and discipline.
YOUR KIDS WILL ENJOY GAMES, PROJECTS, OUTINGS, PLUS THE LIFE ENRICHING SKILLS OF SELF-CONFIDENCE, RESPECT, SELF-CONTROL, AND FRIENDSHIP.
With kids out of school for the summer months, keeping them entertained can be a challenge. Juggling household responsibilities and work is difficult enough during the school year. The kids' extra downtime in the summer can cause a new level of stress.
Finding a safe and reliable summer camp program can be a difficult task for parents. It's not always easy to find a well-rounded program that keeps kids active and engaged while remaining attentive to safety.
AFTER KA'S SUMMER CAMP, YOUR KIDS WILL RETURN TO SCHOOL WITH THE SKILLS TO SUCCEED AND GREAT MEMORIES OF A FUN SUMMER CAMP THEY WILL NEVER FORGET.