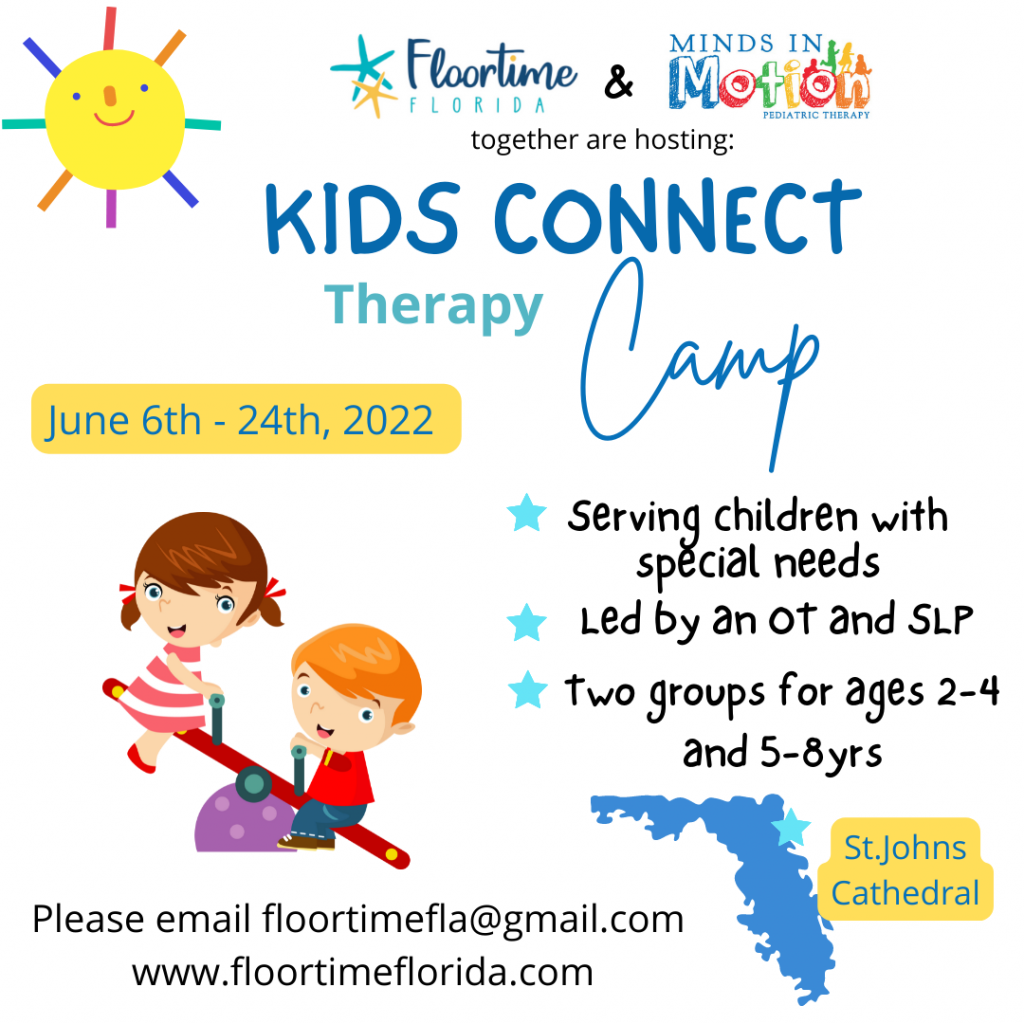 256 Church St. East, Jacksonville. FL
Kids Connect is a therapeutic summer camp that is geared towards improving both sensory and emotional regulation, language development, and socialization with an additional emphasis on feeding challenges. The camp is run by one speech- language pathologist and one occupational therapist who have extensive training and experience with children who face developmental challenges. Therapists use the Greenspan Floortime approach to facilitate social emotional skills that may be impacting your child's ability to connect with others as well as participate in daily activities.
This is a 3 week, half day camp held Monday – Thursday. Our Starfish Group (2yrs-4yrs) will be from 9am-12pm and our Pelican Group (5yrs-8yrs) will be from 1pm-4pm. Please contact us for more information on costs and camp schedule of the day.