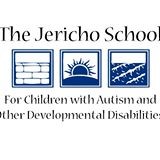 1351 Sprinkle Drive, Jacksonville, FL, United States
The mission of The Jericho School (non profit 501(c) 3 corporation) is to provide comprehensive, individualized science-based education not otherwise available in our community. We believe those children with autism and other developmental delays deserve the opportunity to reach their full potential. The school's curriculum provides effective treatment and education programs to children and their families based on Applied Behavior Analysis and Verbal Behavior.
The Jericho School is now accepting registrations for the 2015 Summer Program. This is not a Summer Camp where your child learns new arts and crafts. This will be four weeks of intensive Applied Behavior Analysis and Verbal Behavior services for children with developmental disabilities. Each child will receive a comprehensive and Individualized Program with identified goals and objectives for acquisition of targeted skills. You can choose a two week program or take advantage of all four weeks for the Intensive Individualized Summer Program.