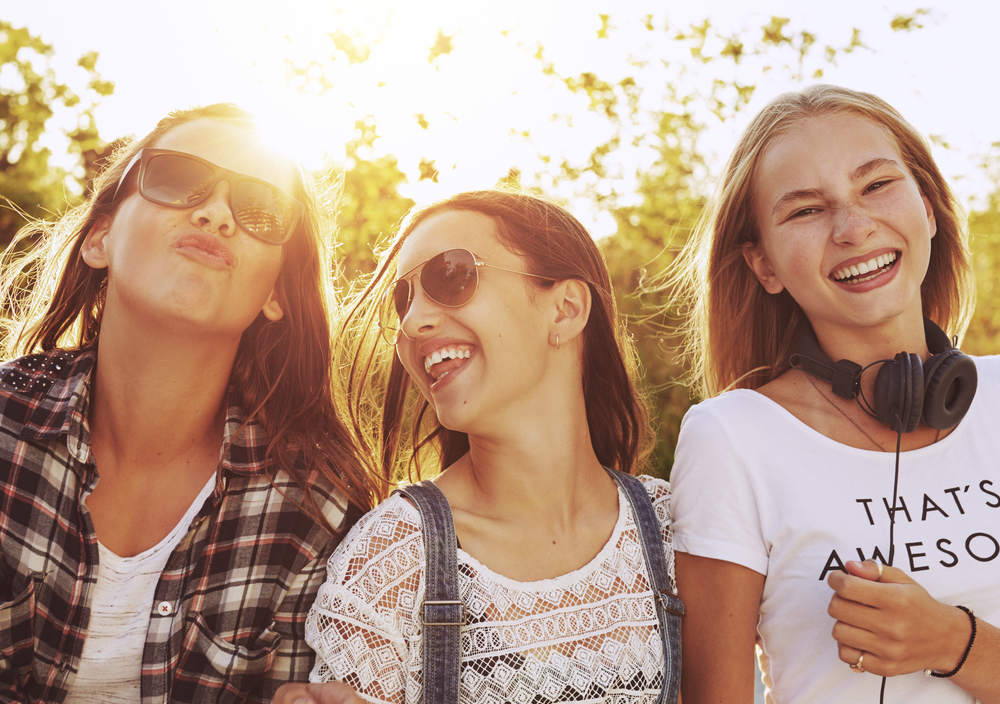 I was standing off to the side watching my 16-year-old daughter and her friends take selfies after a soccer banquet, and I saw it. She had found her tribe. The girls who would be there for the moments — big and small. The ones who would laugh and cry with her. Be her sounding board when she needs to vent her frustrations about me others. Her band members when the song comes on the radio and you just have to sing like no one is watching.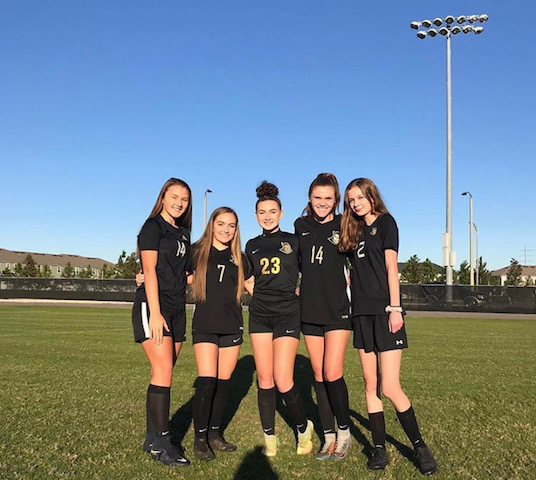 She has surrounded herself with the people who make her happy. I can hear it in her voice when she talks about them, and see it in her face when she comes home. For this, I am grateful, and as someone who didn't always appreciate the value of finding your tribe in all phases of life, I would like to offer some advice to my daughter and her people.
Don't Be Afraid
You are strong, confident, beautiful young women. Challenge each other to own that. Take risks, fall, pick one another up, and leap again with arms locked. The world will try to tell you that you aren't good enough, strong enough, (fill in the blank) enough. The world is wrong. Individually, you can succeed in whatever you put your minds to. Together, you can change the world.
Challenge Each Other
Don't let your friends settle. Not for mediocrity or for misguided self-doubt. Certainly not for the wrong boy who doesn't treat them right. You each deserve the best this world has to offer, but you will have to work for it. Everyday. And twice as hard as your male peers. Push one another to be the best version of yourselves and call each other out. Don't buy into the lie that there's not enough success to go around. Believe that you all can win in your own way and then channel your inner-cheerleader to propel you all to your own version of the top.
Forgive and Forget
One of you is going to mess up. Probably more than one. In the moment, it will feel unforgivable. Forgive her anyway. Give selflessly the freedom to make mistakes, grow, and learn. That's what this time in your life is all about. Good friendships are easy. Great friendships are tested — weather the storm, and come out stronger on the other side.
Have Fun
Life can feel overwhelming, especially at your age. The stress of school, relationships, and the decisions of who you want to be when you grow up can weigh you down. Don't let it. I'm not giving you a hall pass to blow off your responsibilities, but don't get so wrapped up in the plan for the future that you forget to enjoy the now. Sing loud and off-key to your favorite songs. Stay up all night laughing. Waste the day away at the beach with your toes in the sand talking about nothing and everything. Be young and reckless (within reason, I'm still a mother).
That last one might be the most important of all. This time in your life will be gone before you know it. You'll grow up. Responsibilities will pile on. Decisions will take you in separate directions. Life will move you whether you want it to or not. In the meantime, be grateful you found each other. As a mother who prays for the right people to come into her daughter's life pretty much daily, I know I am grateful.