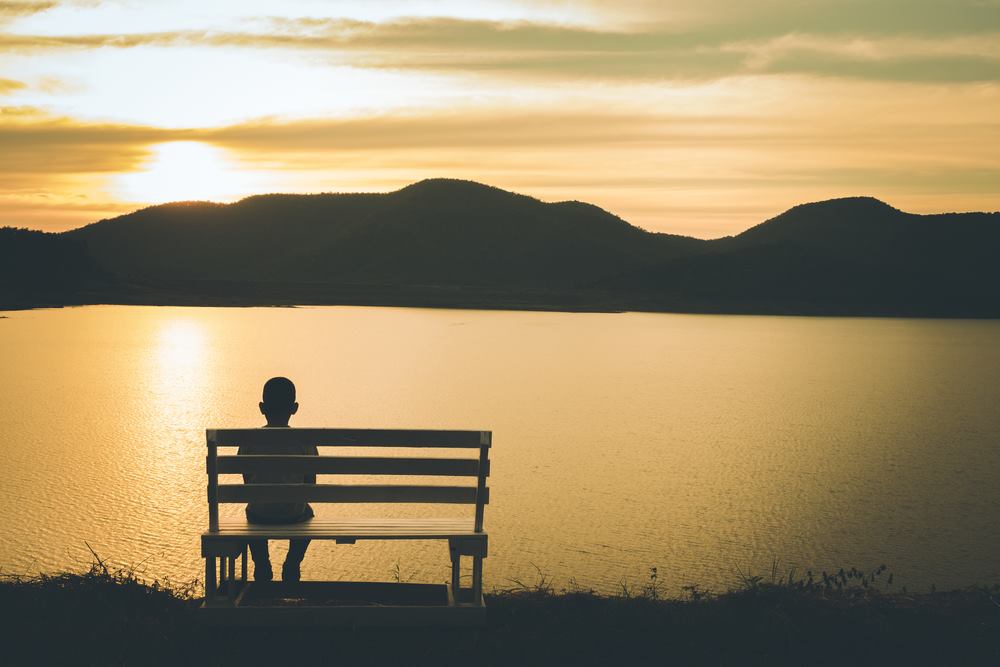 I thought I was doing all the right things. I sent him to the best school we could afford. He was involved in every sport and activity he was interested in. He had a great crew of boys and girls who he's been close with since he was 4 years old.
One night when I was putting him to bed, he told me he was having problems during recess. He felt left out. We had a good talk about why he felt this way and what he could do to make things better the next day.
A few days later, I notice some money in his lunch box. I had given him money for a school bake sale the day before. I know this kid, he LOVES his chocolate chip cookies, so I found it curious as to why he hadn't spent any of the money. I'd also noticed he wasn't in the cafeteria when I was at school the day of the bake sale, but I attributed it to him leaving lunch early and going back to his classroom before I got there.
I asked him, not accusingly, as to why he hadn't been at the cafeteria and why he hadn't gotten a bake sale item during breakfast the next day. He told me he had decided to do a "working lunch," so he didn't go to the cafeteria that day. At his school, kids can opt to do a working lunch if they want to catch up on homework or feel they have questions they'd like to ask the teacher. My son is an overachiever. I know this about him. I'm one of those moms who is sitting here telling her son to STOP STUDYING so much and enjoy his life and friends. He gets very caught up in making sure his grades are the best. Not because of pressure from us, he pressures himself.
I asked a few more questions to see why he didn't go to the cafeteria. His lips started to quiver, his head hung low, and he quietly muttered the words that I'll never forget coming out of his sweet lips: "MOMMY, I'M LONELY."
It's one of those moments people talk about when something important happens in their life and they say they remember exactly where they were and what they were doing at that moment.  Yes, it's me. That happened.
Those words struck me like a dagger in the heart.
Lonely.
Lonely?
Lonely?!
It raced through my head.
How can you be lonely when you LOVE your school, LOVE your friends, LOVE your teacher?
I immediately went into mommy mode and made sure to ask open-ended questions (hey, that psychology degree does come into play with this whole parenting thing) and reassured him along the way. We had a wonderful talk. I wiped his tears and sent him on his way to finish his morning routine.
I was in the kitchen, and I couldn't move. I stayed at the sink where I was when I was talking to him and tears flowed down my face. Surprised to see the tears flowing so early in the morning, my husband asked what had happened (geez babe, where were you 10 minutes ago?).
I felt like a failure.
I'm a stay-at-home mom. I'm part of the PTA.  I volunteer at the school, I'm involved in the classrooms. I'm ALWAYS present. I do ALL.THE.THINGS!
When our kids were born, I left my full-time job making more money than my husband because it was important for one of us to be home. My husband travels full time and is gone often throughout the year. I am our anchor at home. But it felt like my anchor had lifted. I have an atypical job. I am home during the week, but I work almost every weekend. My mom guilt set in. Is this what I'm doing wrong? Maybe I need to go back to work "normal" hours so that my kids can have playdates on the weekends? That way they can also play on all the sports teams that have weekend games. Yes, I've had to pull him off a sports team because I'm not able to commit to taking him to games on Saturdays. When my husband is gone, I'm pretty much parenting solo. Unfortunately, some sacrifices have been made because of this.
Parenting is a funny thing. We do our best to give our best to our child(ren). And some days, even then, we fall short. I've learned to commit myself to do the best I can and be the best mom I can be. There is no right or wrong answer, in my opinion. The only answer I need is knowing that my child has a happy heart and knows he's loved by those at home and those who choose to be around him. And this I know to be true.