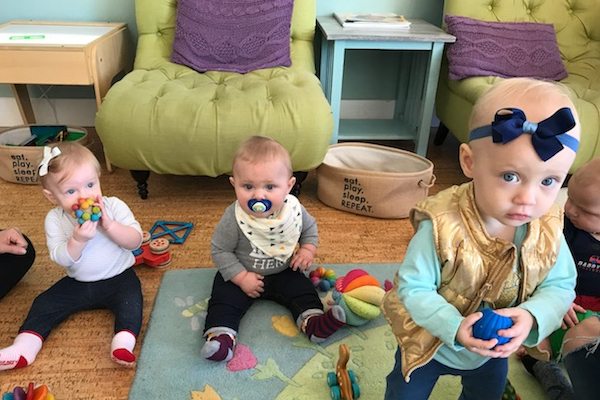 Children can be rather particular tiny humans, and what interests them one day can completely change the next. Whether your mini-me prefers balls over blocks or trains over toy trucks, child-led play (giving children a choice and following their lead in regards to activities and method of play) from a young age can foster independence, communication skills, problem solving, imagination, empathy and fine/gross motor skills.
Inspired by these Montessori and Waldorf principles of child-led play, Bay & Bee is a local, eco-friendly play space designed to meet the needs, interests, abilities and development of children aged birth to 5 years old. Bonus: Parents, grandparents and caregivers alike can achieve the connection they crave in a calm, inviting environment. From the womb to kindergarten, Bay & Bee has much to offer you and your family: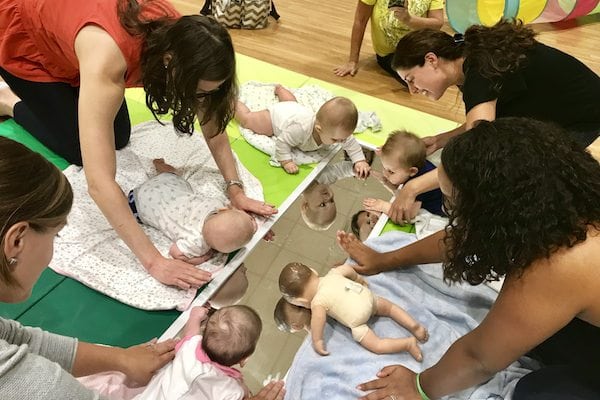 Newborns & Infants
No little one is too young to reap the benefits of interactive play at Bay & Bee. While babies develop their senses and observe the world around them through a variety of sights, sounds and smells, crawlers and early walkers can further explore through touch and socialization on the softly colored play space's soft, antimicrobial cork floor. The Infant Sensory class supports baby's development through music, songs, textures and tummy time, while encouraging honest, judgement-free conversation amongst new moms. Mommy & Me Yoga incorporates baby into poses while strengthening your core in a relaxing, stress-free environment. Newborns, infants and parents alike can also enjoy music sessions, story time, bubbles and more.
Suggested Classes: Infant Sensory, Mommy & Me Yoga, Circle Time & Sign Language, Mumda Moms Fitness Club, Music, Story Time, Bubble Time.
"I'm a stay-at-home mom to my 10-month-old, and we absolutely love being able to get out of the house and have such a neat place to play, socialize and learn. The play space is open and clean with lots of great toys and the calendar is packed with activities." –Maranda L.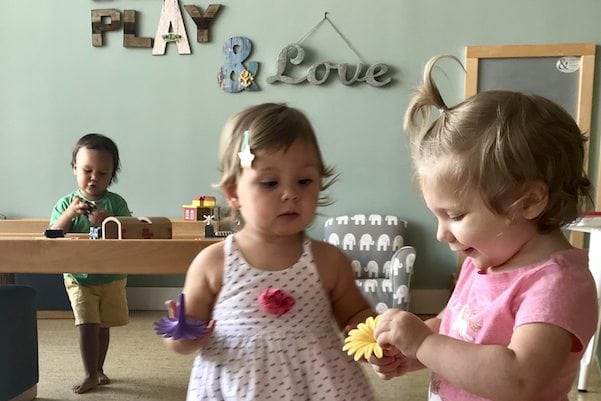 Toddlers
Through child-led play, toddlers will enjoy participating in creative play with giant blocks, a 36-foot train table, endless educationally stimulating toys and an array of dress-up costumes. Circle Time & Sign Language engages with music and stories while focusing on learning letters, numbers and developing fine motor skills through basic sign language. Fun Spanish incorporates varying concepts between letters, numbers, shapes and colors, while Sensory Art lets children explore textures, shapes and colors with easy objects, activities and materials. Toddlers will also enjoy other instructor-led classes including Creative Dance, Sway & Play Yoga, Little Gardener's Workshop, Story Time and Bubble Time.
Suggested Classes: Circle Time & Sign Language, Sensory Art, Arts & Crafts, Fun Spanish, Music, Creative Dance, Sway & Play Yoga, Little Gardener's Workshop, Story Time, Bubble Time.
"The best place for kids to play indoors, ton of toys, slides and plenty space. My 15-month-old daughter loves to play here; I can actually just sit and she goes around alone — that's priceless." –Katarina M.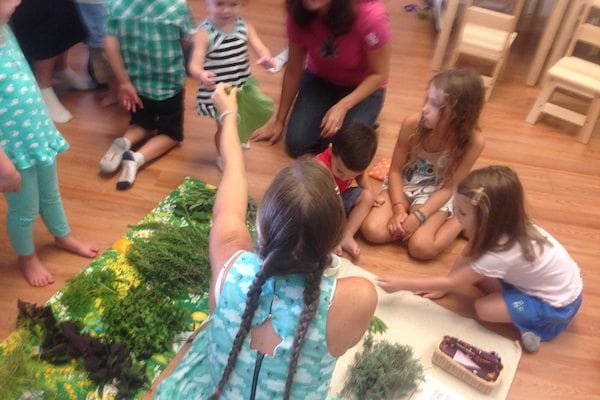 Preschoolers
By sharing a play space with younger children, preschoolers will learn and develop leadership skills, as well as enhance their communication and emotional development. The same toys they enjoyed as toddlers will bolster their imagination as they nurture their creative spirit. The Little Gardener's Workshop offers lessons on nature, plants, birds, bees, seeds, leaves and more, while incorporating a hands-on activity. Creative Dance explores various movements, rhythm and following directions through Stop & Go freeze dance. Preschool-aged children will also have fun participating in Arts & Crafts, Music Mondays, Story Time and more.
Suggested Classes: Little Gardener's Workshop, Creative Dance, Sway & Play Yoga, Little Artists Workshop, Arts & Crafts, Music, Fun Spanish, Story Time.
"Bay & Bee was a life saver in those early years. My son loved being there, and I met some of my best mommy friends there. It's such a warm, loving environment, and it's like no other play space that I've been to." –Stacy S.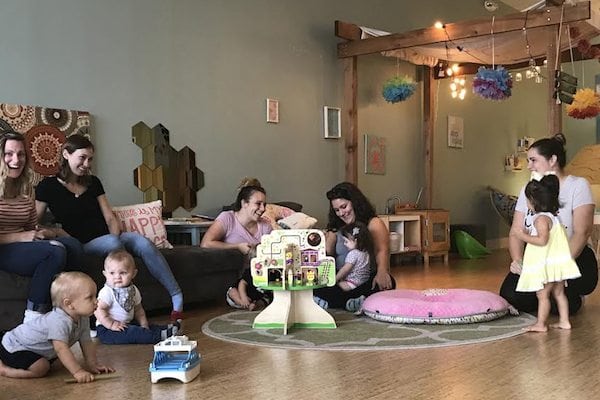 Parents
A home away from home (where you don't have to pick up the toys), Bay & Bee serves as a calm, serene environment for you and an exciting, imaginative space for your child. A treasured community of stay-at-home moms or dads, working parents, military families, grandparents, caregivers, children with special needs and more, the open space lends itself to easy conversation with other parents and staff who understand that you may lack a good night's sleep, run on double espresso or simply need a trip to the bathroom alone. With special sessions for new moms, expectant parents and intermittent workshops on baby wearing and potty training, Bay & Bee prides itself on serving as an inclusive parenting community where differing parenting choices deserve respect.
Bay & Bee offers two convenient locations in Jacksonville and Bartram Springs and has several membership options to suit your family's budget and schedule, as well as an on-location shop for eco-friendly and sustainable products for babies and children. Your first visit to Bay & Bee is free.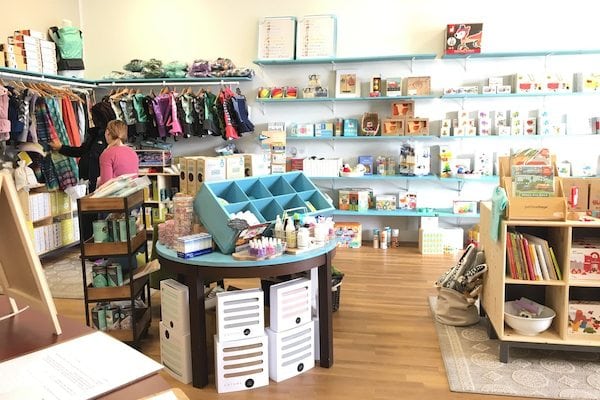 Bay & Bee Offer for JMB Readers
Bay & Bee would like to offer JMB readers a $25 store credit with any membership sign-up! Must mention Jax Moms Blog in order to receive store credit. Valid for first-time members only.