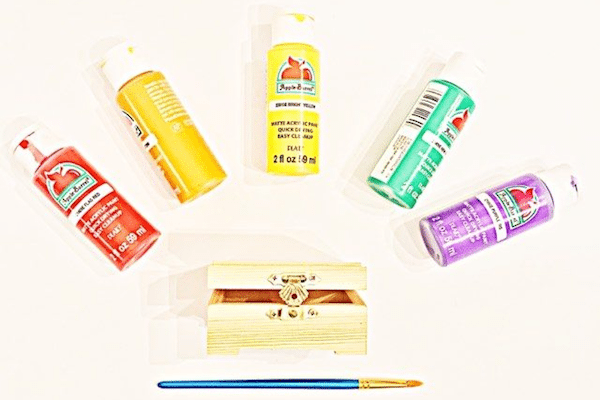 Leaping leprechauns — it's that time of year again! March is here, and the leprechauns are roaming free. It is your responsibility as a parent to help your child properly trap those little green rascals. Now you may be thinking, how does one catch a teeny, tiny leprechaun? Why, with a leprechaun "trap," of course! This activity is fun for little ones and can be used at home or for a school project to help celebrate St. Patrick's Day.
What You Need
Small box or crate (any size works)
Several colors of paint, glitter, stickers, etc.
Paintbrush
Leprechaun "treasure" (a.k.a. plastic gold coins or metallic-wrapped candy)
The Plan
Decorating your leprechaun trap is easy, but first, you need to try to think like a leprechaun. For example, leprechauns are attracted to bright rainbow colors and gold. Go to town painting and glamming up your box or crate. There is no such thing as "too much" for this rainbow-filled craft.
Now that your leprechaun trap is ready for action, fill the trap with "treasure." I'm not an expert at catching leprechauns, but I heard through word of mouth that they tend to come out when no one is around. That being said, make sure your little one is out and about, or even in another room. The next step is a little fun, but try not to get too carried away…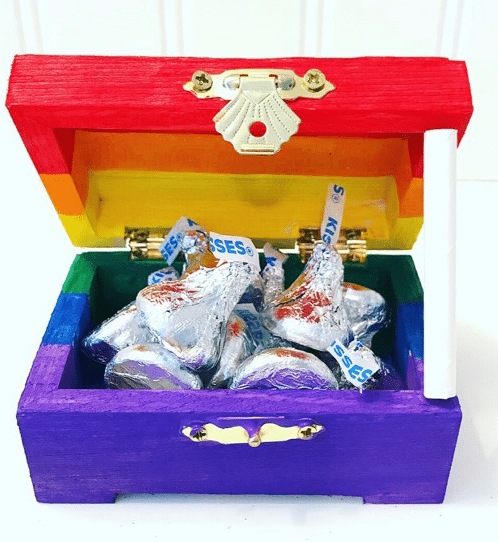 Swiftly mess up the room where the trap is. The thing about leprechauns is that they are allegedly disorganized and tend to leave a little mess or trail wherever they go. For example, empty out a toy basket or toss a bit of laundry around.
Finally, scoop the treasure from the leprechaun trap and carry on with your day. It is so much fun to play along as your child becomes intrigued and excited to see that they almost (almost) caught a true leprechaun.
Bonus Points: Leave a handwritten note from the leprechaun thanking your little one for the treat.