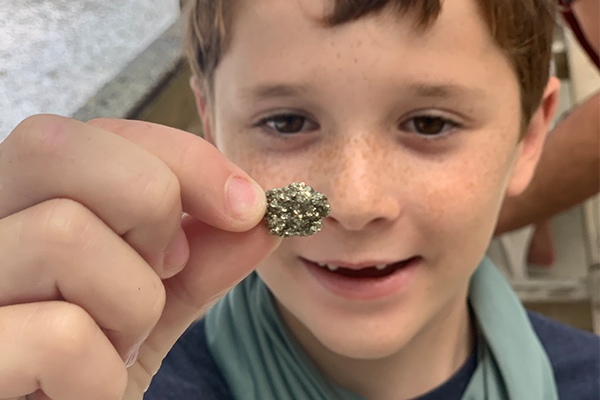 After almost 13 years as a mother, you'd think I'd no longer be surprised when looking for my keys in my bag that I fish out a blue crayon and a Paw Patrol character, but I here am.
When you have kids, kids come with STUFF. And not just stuff you need, like bibs and bottles and shoes and homework binders. But ALL KINDS OF stuff. Stuff that gets everywhere. E.v.e.r.y.w.h.e.r.e.
You know what I mean. I've found a pacifier in my wine glass. A shell from the beach in my bed. A pink plastic horse in the shower. A blue lovey in the freezer. A puzzle in the microwave. LEGOs in the sink, a red shoe in my bathroom drawer, slime in a pillowcase, a toothbrush with a suction cup stuck to the door, baseballs on the dining table, rocks in my purse, an Elsa doll in the dog food bin, Play-Doh in with the silverware, dinner plates under the TV console, a fork in the flower pot, stickers in the washing machine.
Whenever my husband or I stumble across these random toys and things in weird places we look at each other and say, "WTF?"
And then we laugh. As if there could ever be an explanation for any of it. Because of course there isn't. Every kid would claim it wasn't theirs, deny that they did it or even saw it, and then I'll yell at someone to pick it up and put it away. And then the item will make it only halfway to its home and end up in some other random place.
I have only just realized though, that as much as all this kid stuff is infecting every single minute and corner of my life and as much as it drives me crazy and as much as I try to shove it in bins and cubbies and drawers and closets — one day it will be gone.
One day I'll open the bathroom door, and I won't step on a LEGO. One day I'll have sheets without slime on them, rugs without kinetic sand, walls without crayon marks, and a fridge without the TV remote sitting in the eggs. One day I won't have to lock up paint and sharpies, scissors, and glue. One day I'll sit on my couch and the only thing on it will be cushions. Not Matchbox cars or wooden railroad tracks or day-old cheese puffs or dirty socks. One day my house will be clean again. The stuff that they leave everywhere will be gone.
And that means they will be gone.
That's why I'm just going to smile every time I find Peppa Pig in the mailbox.