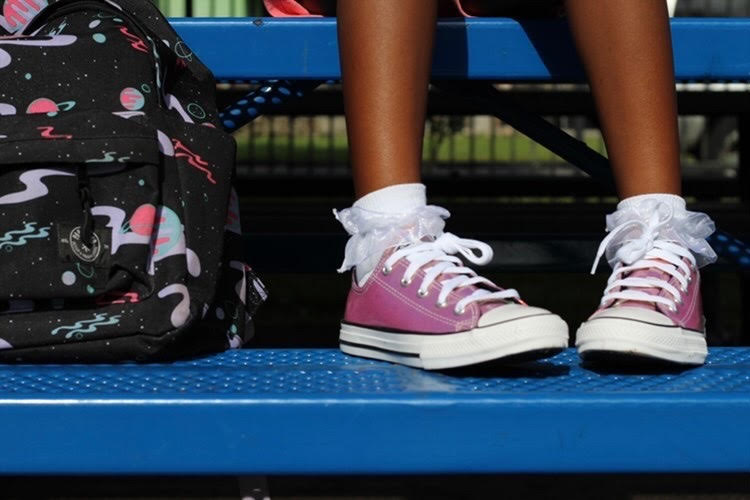 There are multiple times throughout the school year when my children feel pretty blah when it comes to schoolwork. They are uninspired, unmotivated, and just plain over it.
The first time I notice it in my household was right at the beginning of the school year. I know what some of you may be thinking — how are they over something that has just begun? Well, it actually makes perfect sense if you think about it! Over the years, I've learned there are two main reasons this happens so early on in the school year for my children:
The first reason being the kids needing time to adjust from summer break. They are getting used to their new schedules and still running off those good ol' summer vibes.
Secondly, the beginning of the year is full of tests to see where everyone is, and teachers are taking time to go over things that were taught the year before.
During this time, my children all claim to simply be bored. So how do I get them motivated during these periods?
What's Behind the Boredom?
It's important to first figure out what lays behind the word "bored." Children often claim to be bored when they are trying to describe what they are feeling during class. But what do they actually mean by this? Are they truly bored? Are they being challenged, or are they simply unmotivated? Their definition of bored may be different from yours. They may be unsure of how to describe what they are feeling, and frustration can sometimes be mistakenly described as boredom.
Tips for Motivating Your Child
Skip the motivational speech. I know this may be a shock, but hear me out. It's scientifically known that motivational talk rarely works. I suggest putting action behind those words. Don't just talk to your child about the importance of trying to make an effort. Ask them what they think they can do differently to improve their performance. Once they have come up with some ideas, you help them put that plan into action.
Encourage and support your child. I know as a parent it can be frustrating to see your child not live up to their potential and even more frustrating not knowing how to help them live up to that potential — but it's important to remember that everyone experiences failures. We as parents aren't excluded from this. We've experienced our own failures at their age and even now. Let your child know that you can relate. Share your struggles and failures with them. It's important for them to know that failures do not define us. We can grow and become stronger from them.
Focus on the positive. There are many reasons children lack motivation and a lack of confidence can be one. Placing their strengths front and center can be a self-esteem booster. Commenting on the positive changes you see your child make, even if it hasn't made a difference quite yet, can also help them feel more confident and encourage them to want to continue to try harder. Praise the effort, and if you see them trying harder, acknowledge it.
Work with your child's teacher. You do not have to do all the work alone! Speaking from a personal standpoint, sometimes my children need to hear things from someone else, and that's the bottom line. No matter how I try and make it positive, inspiring, or encouraging, Mom just does not get it. Making your child's teacher an ally can help ease the tension in your relationship with your child and give them another trusted adult to speak with. The teacher may also have additional insight on what your child is struggling with and ideas on ways to motivate them.
Lastly, remember kids will be kids. This is all a part of growing up. It is called growing pains for a reason. Children, no matter how smart they are, are just that… children. They aren't adults, and they do not form ideas and plans the same way as we do. I've always been a big believer in play-based learning. This idea does not have to go away just because your child has gotten older. Find inspiring and interesting ways to make learning fun. It's important to remember that children will always be motivated when they are doing things they enjoy.