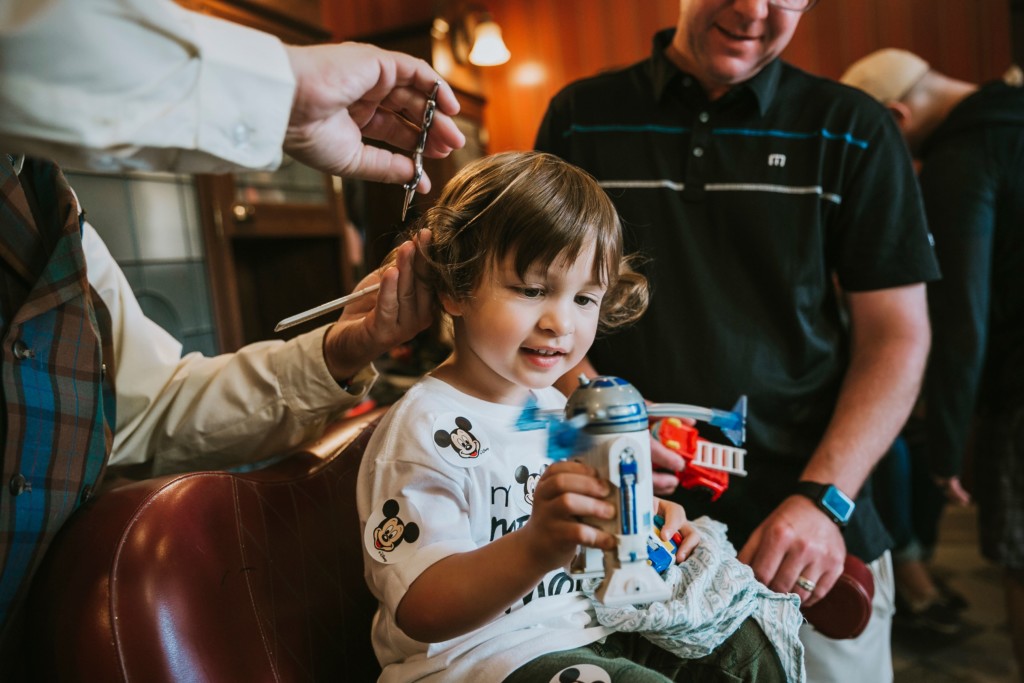 If I could take my darling boy to Neverland, I would do it so that he would never grow up. But in reality that will never happen, no matter how much I refuse to believe he will turn 3 years old any day now. For the longest time, I did not want his baby curls cut because I want him to stay my "baby" forever. Everyone tells us that once your child has his first haircut, he might as well enter little manhood. It is true that it seems the transformation from baby to a little boy happens almost immediately once those baby locks are snipped off.
So why the change of heart? Well, as much as I was in denial, his curls were constantly in his face and sometimes blocking his eyes. I would watch him often stroking his hair to the side while he was in the middle of playing with blocks, coloring books or just even when he was eating. Few people had also mistaken him for a girl because of his long, curly locks. Not to mention, we live in humid Florida, so his curls did get frizzy and wild. His mop may have looked sloppy to some, but I liked it! After all, messy bed head look is still trendy right now. But it was getting out of control, and it was time to tame his beastly tresses.
I always wanted his first haircut to be a memorable one since this is pretty much a rite of passage. Call it intense, but I had researched several kids' haircut places in town and my heart kept leaning towards the Harmony Barber Shop inside Disney World Magic Kingdom. I love anything Disney, and this magical moment just had to be done inside the Happiest Place on Earth!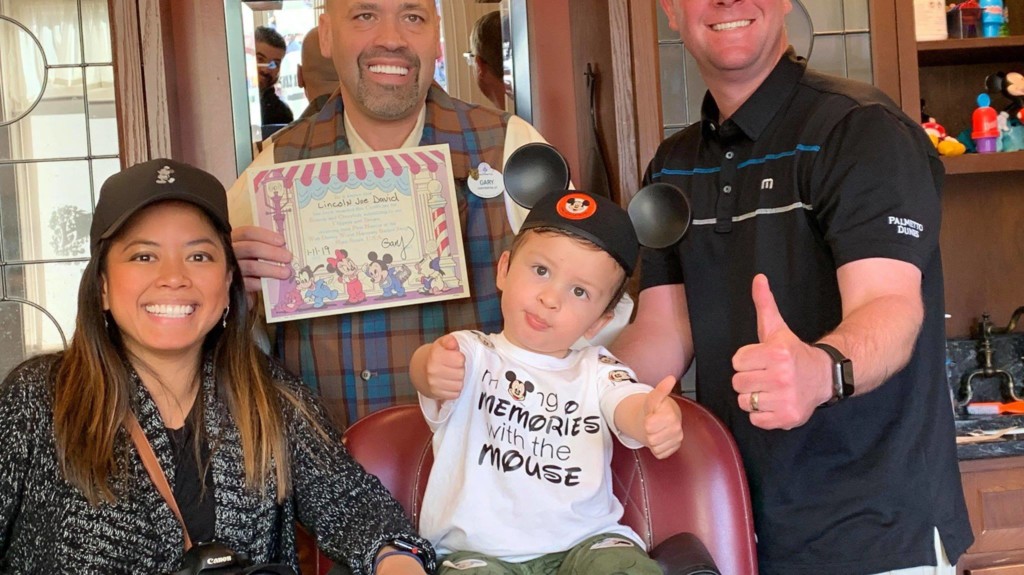 We had already planned on taking him to his first Disney trip since he was running the Kids Race during the Walt Disney World Marathon weekend. So it was only fitting to get his first haircut then as well! We had such a great experience, and I probably took hundreds of photos while the barber was snipping away his curls. There were moments I got teary-eyed, and I was about to burst into big tears when I glanced up to see my husband nearly in tears, also. Luckily our friend came with us and was filming the whole event, otherwise, we would have been the biggest crying babies inside the barbershop!
If you are planning to get your child's first haircut and visiting Disney World any time soon, I highly recommend calling Harmony Barber Shop ahead at (407) 363-6200 to schedule your appointment because the place does get booked really fast. You can always do a walk-in, but be prepared to wait for a long time. For $25, it includes the haircut, a Disney certificate for your child along with a little pouch containing your child's hair for you to keep, and a Mouseketeer ear hat with "My 1st Haircut" embroidered at the back (which is a good deal since regular ear hats cost about $18).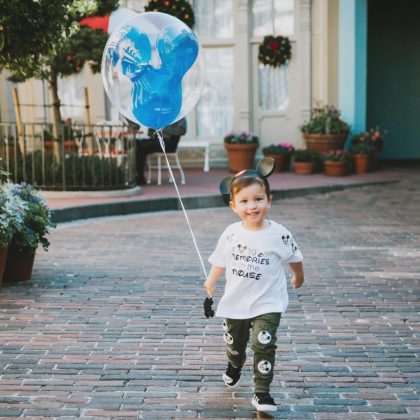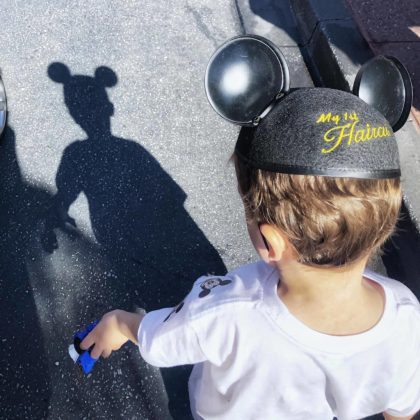 If going to Walt Disney World is currently not in your agenda, but your child's wild mullet needs to be in control ASAP, check out these fun local places for kids to get their first haircut:
Klips & Giggles in Fleming Island, (904) 819-9910
Cookie Cutters Haircuts for Kids in Jacksonville, (904) 327-3144 (Read JMB's review here!)
Crayon Salon in Jacksonville, (904) 497-0603
Kidz Cutz in St. Johns, (904) 342-2648
Comment below if you know of other fun places for kids to get their first haircut! And did you cry also?