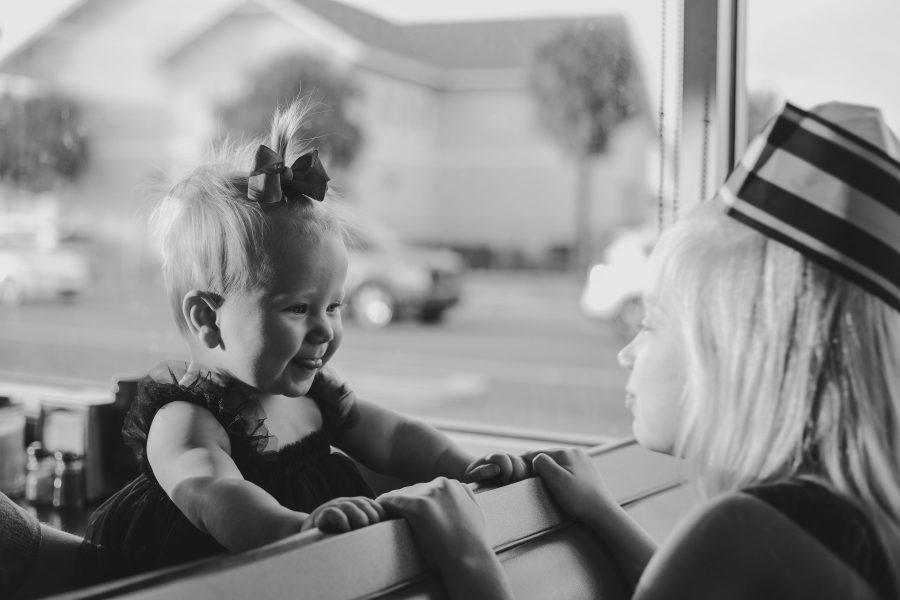 I've been pretty in my feels lately. They're getting exhausting, these emotions! My oldest went from 5 to 6 in January, and my youngest turning 1 just two days after Christmas has this mama feeling some type of way. Six hit differently for some reason — it just seems my baby went from a cute little girl to a smart, independent kid. Add that to my infant turning into a toddler AND starting daycare, and holy moly, I'm an emotional wreck!
Everyone warns you about the "baby stuff." The sleepless nights, the blowouts you can expect, how quickly they grow out of their newborn clothes. But how come no one warns you about the next phase and the emotions it brings? When your tiny infant no longer wants to nap on your chest in the recliner… when they'd rather be scooting all over the floor than snuggled in your arms… swapping the bottle for a sippy cup.
Did you know that, by the way? That once your baby turns 1, they're automatically no longer considered an infant, and instead they're officially a toddler? Nope, not cool with me. Do you know what else I wasn't prepared for? The daycare transition.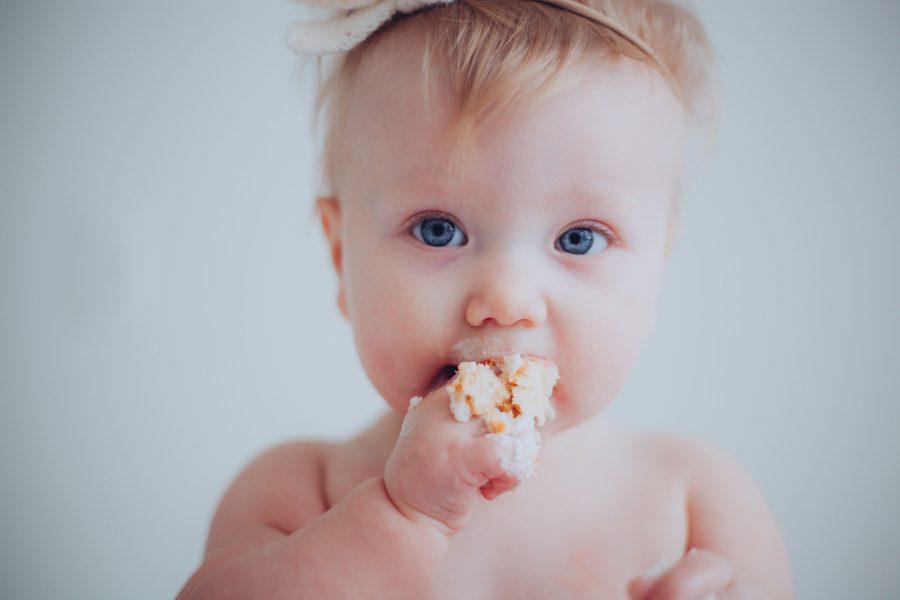 I'm not talking just the transition from having them at home to sending them off for someone else to care for every day. That's hard enough as it is, absolutely. But apparently (at our "preschool" — not daycare — as they so eloquently call it), once a child turns 1, they are in the toddler class. And do you know what they do in that toddler class? They sit in chairs. At a table. With no bibs. No bottles. No high chair. No suction bowls or plates. And they sleep on cots. COTS! With a blanket! All at the same time. I had no clue, but when we did our new parent orientation a few weeks before Poppy (our toddler) was to start school, we saw it with our own eyes, and I wanted to run out the door holding my baby as tight as possible and never look back. We were still breastfeeding and hadn't even introduced her to cow's milk yet!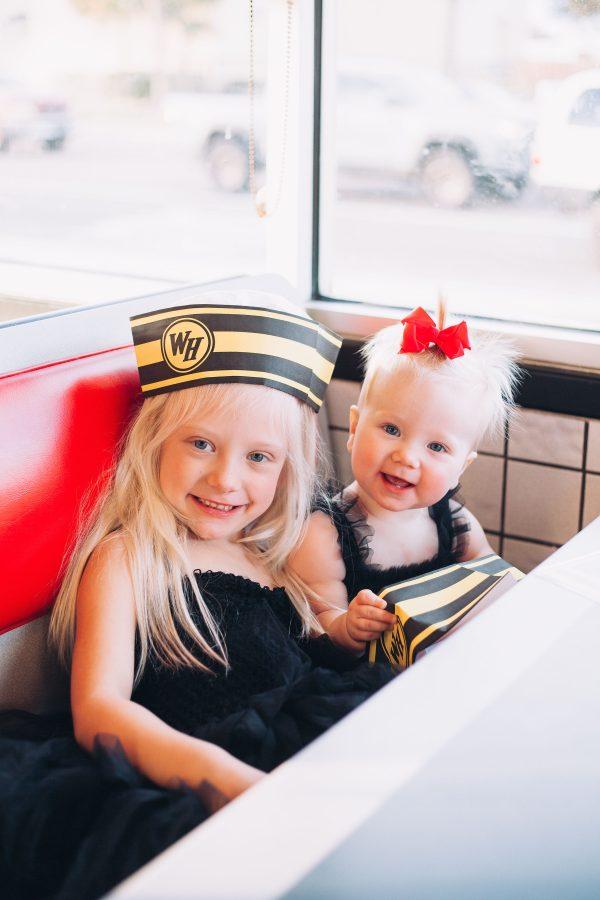 Thankfully we were familiar with this school because our older daughter went there through pre-K, so we had complete trust in them. I guess it's just a little different because our oldest didn't start there until she was 2 and an actual toddler, and it all just happened so fast this time around. Where did that whole year even go?!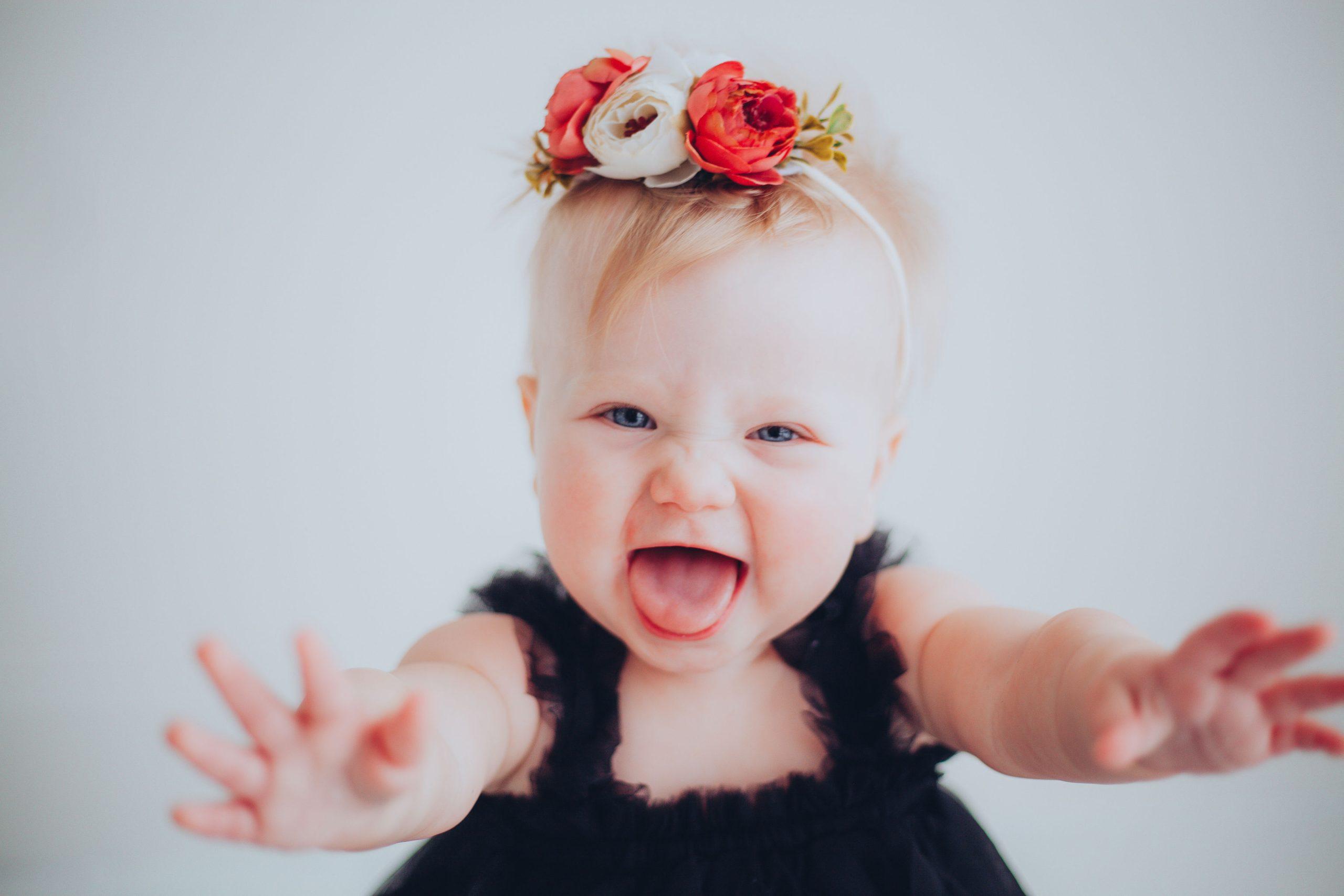 Our girl has officially been in her school now for three months, and I'm happy to report that it's gotten a lot easier. She sits in her little chair at the little table with her little school friends and eats big girl meals — seriously, they had chicken alfredo, broccoli, mangoes, and organic whole milk for lunch the other day; they feed those kids like kings and queens! — and she naps peacefully on her little cot covered up with her own little blanket for the whole two hours with everyone else. She's happy, we're happy, and it's all working out.
But at home? She's still my baby. I nurse her in the mornings and evenings. I snuggle her any chance I get. I hold and carry her probably more than I should. Of course, I try to keep a lot of what she's doing at school continued through into her home life to keep things consistent, but I also know that I won't get this time back and she has the rest of her life to be a big girl. I see it every day in her big sister, and it just breaks my heart (but also makes me happy, because her sis is such an awesome kid). If she falls asleep on me while nursing before bed though, better believe I'm going to leave her on me to snuggle a little longer than I probably should.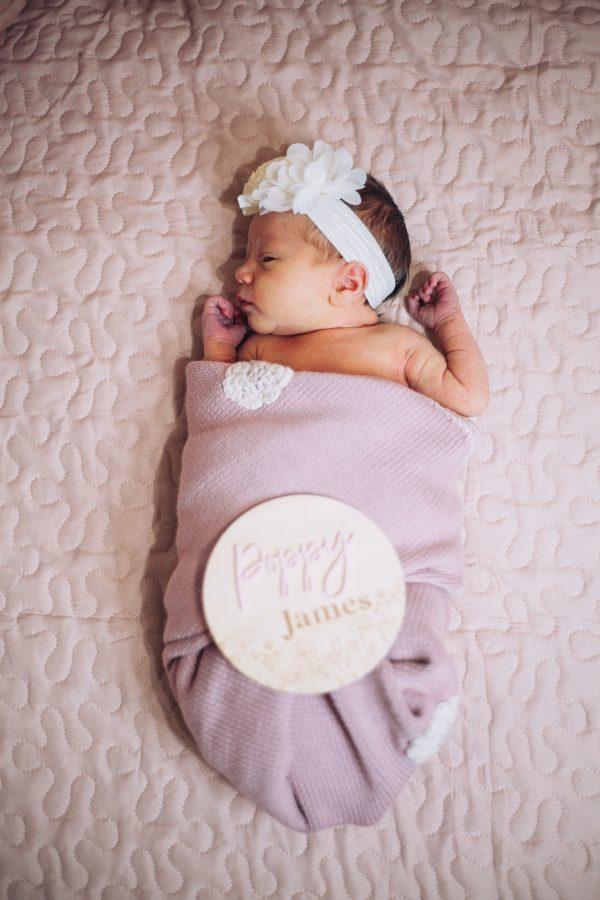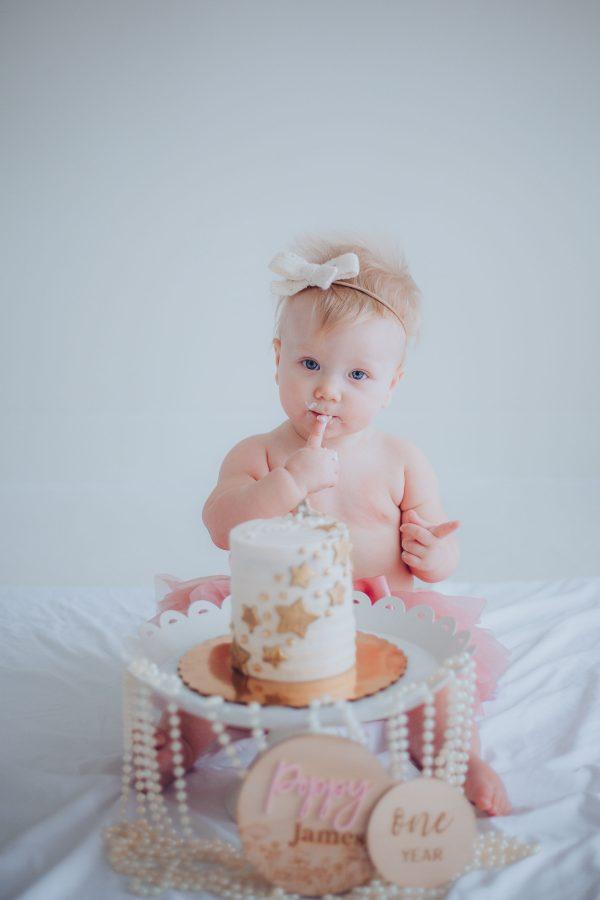 Regardless, I can't help but be a little sentimental and emotional almost daily. Maybe it's because this is my second child, and I know what's to come. Maybe it's because she is my last baby, and I know I won't get to do this again. Probably it's a little of both? Whatever the reason, I can tell you that I'm going to stare at her tiny little profile and sweet little fingers so I can remember every detail of her at this age, and do my best to paint a mental picture that will last in my memories forever. Because time goes by WAY too quickly and our babies grow way too fast. So toddler or soon-to-be-toddler mamas, don't say you haven't been warned! It's not easy, but we can all cry about it together.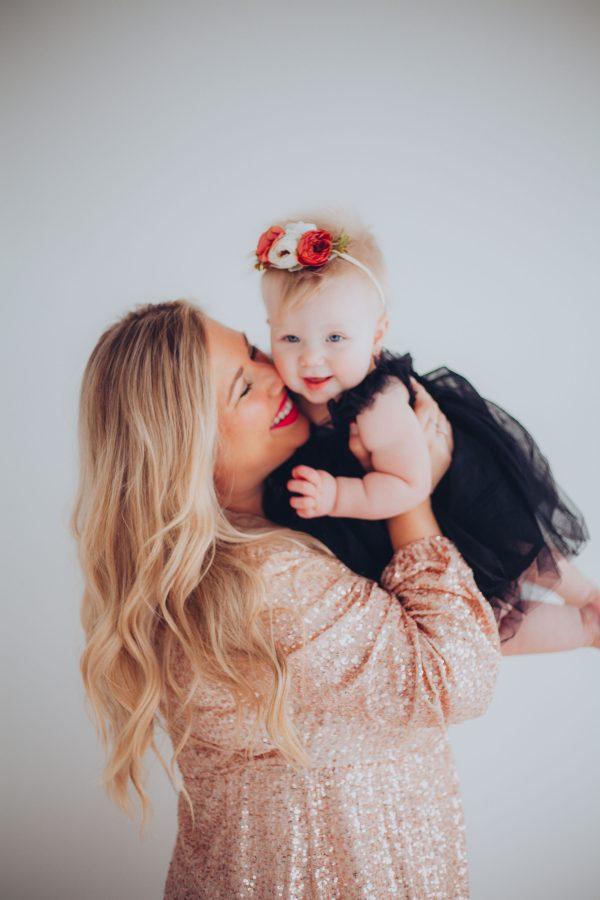 Photos by Kelsey Correa Photography.