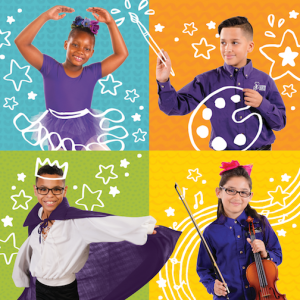 226 N Laura St, Jacksonville, FL 32202, USA
The Cathedral Arts Project is the leading nonprofit provider of quality, comprehensive and ongoing instruction in the visual and performing arts for school-aged children in Northeast Florida.
CAP is offering free virtual and in-person courses in art as therapy, dance, media arts, music, and theatre for children of all ages!
Virtual courses are six weeks long and are offered on a quarterly basis. In-person courses are year-long and offered at schools and community centers throughout Duval County. Here are a few things to note:
Virtual courses are available to any student, no matter what school they attend! In-person courses are available only to students already enrolled at that school or site.
Capacity for all courses is limited to ensure quality instruction and maximize time with teaching artists and classmates.
CAP provides free supplies for virtual courses to students in Duval County, which will be available for pick-up. Supplies for in-person courses are also provided for free.
For more information and to enroll for FREE, visit capkids.org/enroll!