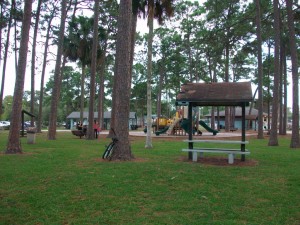 800 Seminole Road, Atlantic Beach, FL 32233, United States
Jack Russell Park has two large play areas and is covered with trees and a large picnic pavilion. Other amenties include basketball court, 6 tennis courts, 2 racquetball courts, skateboard ramps, baseball fields and soccer fields. A concession stand is open on weekends.
Russell Park is home to the Atlantic Beach Athletic Association, Oceanside Rotary Skate Park, Tennis Lessons, and hosts the annual Late Night Skates, Bowl Bash and Fun Day & Camp Out Under the Stars (an annual event for families).
The Atlantic Beach Athletic Association is home to the Atlantic Beach Little League Baseball, Softball and T-Ball leagues. Workshops and Clinics are also provided by the league.   For more information on Spring or Fall sign-ups, contact ABAA at http://www.abbaseball.com.