Check out our mom recommended places to cool off with the kids this summer in our Guide to Pools, Water Parks, and Places to Splash in Jax.
The dog days of summer are here, and we are typically in our swimsuits ready for any opportunity to cool off. A quick dip in the pool in the afternoon, a morning at Adventure Landing, or running between the playground and the splash pad at Sunshine Park. Summer would be unbearable without the water to give us a break from this crazy Florida heat!
Pools
JaxParks Aquatics – With over 30 pools located throughout Jacksonville, there is bound to be one close to you. This year my eight-year-old twins joined the swim team at our local pool, and we are swimming every week. In addition to swim team, these pools offer affordable swim lessons and other programs at numerous pools around our city. Love that the city is leading the Waterproof Jacksonville campaign, offering FREE swim lessons for families that otherwise could not afford!
First Coast YMCA – Many summers we have had a family membership to the YMCA and enjoyed swimming in many of their pools on the First Coast. They offer many programs including lessons and competitive swimming, but they also have hours for recreational swimming and play!
Beaches Aquatic Center – Domed pool in Atlantic Beach offering year-round swimming. Members can participate in recreational or competitive swimming, swim lessons, and swim clinics.
Spring Park Pool – Located in Green Cove Springs, this pool has undergone renovation and is ready for swimming in 2017! Spring Park is a beautiful park located along the St. Johns River, one block east of City Hall, it features playground equipment, picnic facilities, gazebo, a spring-fed and the newly renovated swimming pool. Regular Hours of Operation: Tuesday – Sunday 11 am – 7 pm | Fees: $2 kids, $3 Active Military & Seniors 65 +, $4 Adults.
Splash Parks
Splash Ground at the Jacksonville Zoo – Thank goodness my children always remind me to let them wear their swimsuits to the Zoo! Getting wet at the Zoo's Splash Ground is usually one of their most favorite parts of the trip!
Splash Pad at St. Augustine Pier – Head on down to the St. Augustine Pier where kids can splash in the water at the splash pad and also enjoy a sandy playground directly connected to it. If you go on Wednesday morning you can also enjoy the weekly Farmer's Market.
Splash Pad at Sunshine Park – We love the splash pad at Sunshine Park in Jacksonville Beach, making it the perfect choice to kick off Memorial Day Weekend when it opens. It is open 10 am – 7 pm daily Memorial Day through the summer.
Hanna Park Kids Splash Park – Hanna Park offers fun trails, camping, and beach access, but we have rarely ever been without hitting up the Kids Splash Park. Open from Memorial Day through Labor Day the splash park is designed for children 48 inches and under, but my older kids have never been turned away! There's a $5 fee to enter Hanna Park.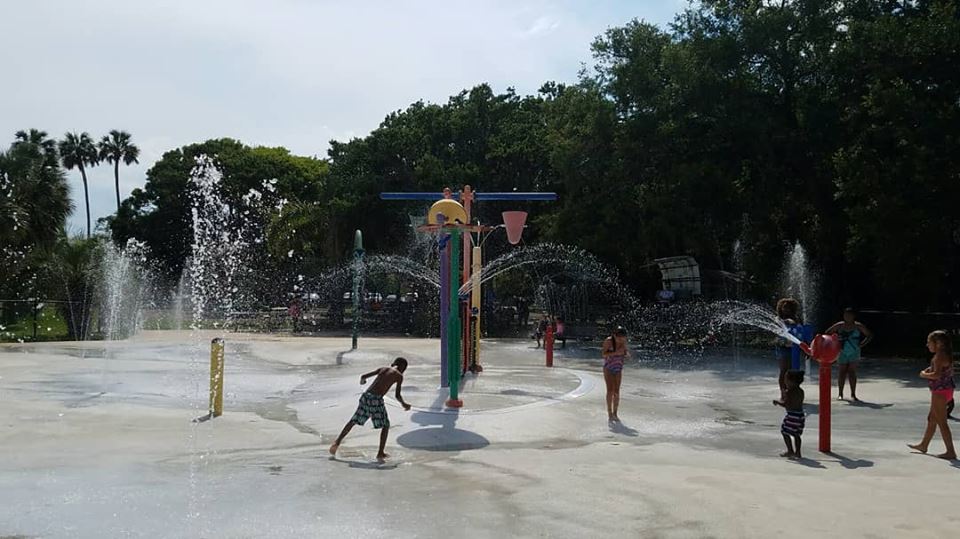 Murray Hill Playground Splash Pad – The Murray Hill Playground boasts a water feature splash pad that is sure to keep kids cool after they have fun on the playground equipment.
Wiley Playground and Splash Pad – Wiley Road Playground is located at the intersection of Lane Avenue and Wiley Road in southwest Jacksonville. Newer additions include a water feature!
Losco Park – new to the list and a great park to take the kids.
Abess Park Splash Pad – another new splash pad thanks to JaxParks!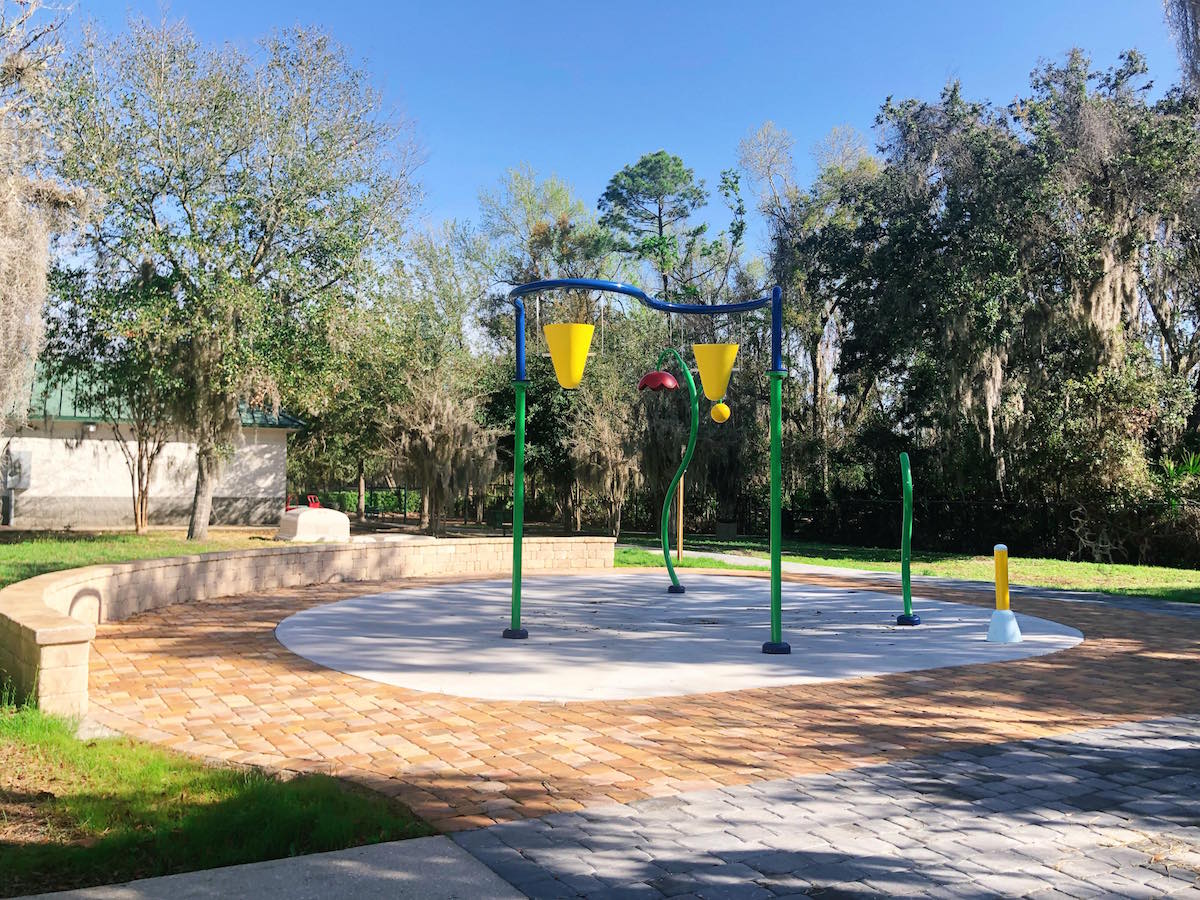 Water Parks
Shipwreck Island Water Park at Adventure Landing – We love this water park, and this year took advantage of a great deal on Season Passes. Very fun for my eight-year-olds, my four-year-old, and my one-year-old. They love the slides, wave pool, splash pad, pirate ship, and lazy river! I love having the passes because we can go for an hour or two and not feel like we have to make a day of it!
Check out our post on Water Park Day Trips from Jacksonville!