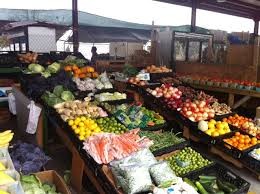 2042 Park Avenue, Orange Park, FL, United States
The Town of Orange Park Farmer's and Arts' Market was created in September 2012. The market is run by The Town of Orange Park Events and Recreation Division. We have grown tremendously since our opening day. We now have over 100 vendors on a regular basis that offer a variety of homemade and homegrown products from local merchants, live entertainment, food on-site, and a great family atmosphere!
When is the market held? The market is held on most 1st and 3rd Sunday's of each month from 11am-4pm. Some Sunday's we're closed due to special events or holidays. Our season runs from September through May and we are closed June, July, and August.
Where is the market located? The market is located on the busy corner of US17 and Kingsley Ave. 2042 Park Ave, Orange Park, FL 32073. This is an outdoor market and sometimes due to inclement weather the market may be closed. Just look for the large yellow signs!
What can you expect to find at the market? We offer a huge variety of quality handmade and homegrown items. You will find nearly anything your heart desires from locally grown honey, cupcakes, pies, salsa, granola, plants, produce, raw milk, eggs, cheeses, hand crafted jewelry, bird houses, pottery pieces, didgeridoos, soaps, and many many more handcrafted items!
Where do I park? Due to the success of our market, parking can, unfortunately, be problematic. We suggest parking at CVS/Winn Dixie and using the pedestrian crosswalks to enter the market. There is also parking at Town Hall off of US 17 and Smith St and Kingsley Ave- both of these areas offer limited parking.
How do I become a vendor? All vendors are required to fill out an application. Applications can be found on our website click here or you can pick up an application at Town Hall or our booth at the market.