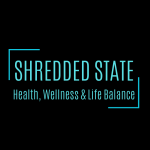 3600 University Blvd W, Jacksonville, FL 32217
PRACTICING WHAT WE PREACH in Daily Health, Wellness, Work & Life Balance Coaching
Our Family specializes in assisting matured men and women to find clarity and balance in their health, wellness, and life goals.
We encourage lifestyle, not a quick weight loss scheme. Our Family does not believe in cutting corners.
We are a unique player in the wellness industry, taking an innovative approach to health, wellness, and work/life balance coaching.
Our Family incorporates fitness, nutrition, and journaling in our private, online, and group coaching strategies.
We will help you establish the concrete foundation for your journey to achieve a balanced lifestyle.
We are genuinely involved in your coaching because our whole Family PRACTICES WHAT WE PREACH, daily.
We are an authentic "Fit Family" that will teach you how we maintain our healthy lifestyle despite the daily stresses "LIFE" brings us.
Make the positive lifestyle change you want by getting in touch with us today.
Find out how our "Shredded State Team" can assist YOU in your journey to fulfill a "Balanced Lifestyle".