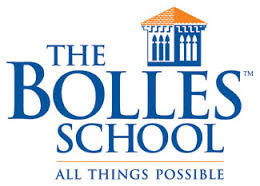 7400 San Jose Blvd, Jacksonville, FL 32217
Independent, Private College Preparatory School Pre-K – Grade 12: An independent college preparatory and boarding school, The Bolles School holds a longstanding reputation for providing a well-rounded educational experience for students in Pre-K through Grade 12. Its four area campuses – Bolles Lower School Whitehurst, Lower School Ponte Vedra Beach, Middle School Bartram, and Upper School San Jose – now enroll 1,600 boarding and day students from more than 22 countries and 11 states.
Renowned for its tradition of excellence in academics, arts and athletics and its emphasis on servant leadership, The Bolles School provides students an unequaled breadth of opportunities for achievement – enabling every child to optimize his or her unique interests, abilities and talents. Students develop an awareness of exploration, service and personal values in the lower schools that instill a sense of All Things Possible as they move on to the middle school, upper school and beyond.
Bolles inspires boys and girls to pursue excellence through courage, integrity, and compassion. This time-honored legacy of learning thrives on every Bolles campus and in the many lives it has shaped over the years. Located at 7400 San Jose Blvd. Jacksonville, FL 32217. Phone: (904) 733-9292