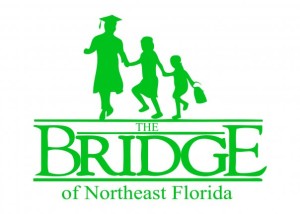 1824 Pearl St, Jacksonville, FL, United States
The Bridge of Northeast Florida Inc. is a unique 501 © (3) agency whose goal is to provide the children that live in some of Jacksonville's most crime infested, impoverished neighborhoods with the opportunities they need to overcome barriers and to support them as they aspire to better their lives.
Continuity, stability and experience of The Bridge staff are the keys to the successful outcomes of our programs and initiatives. Most of the leadership team possesses advanced education and vast experience working with at -risk youth in various capacities. We have a history of private and public partnerships that provide productive, successful opportunities for the children and teens in our programs.
While there are other neighborhood programs providing after-school activities, only The Bridge operates a "holistic" model that addresses academics, health, social enrichment, mentoring, job skills training and jobs.