156 Kingsley Avenue, Orange Park, FL, United States
Grace Episcopal Day School offers several weeks of theme-based camps throughout the summer. As the end of the school year approaches, we will provide more details.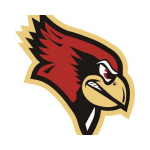 5001 Samaritan Way, Jacksonville, Florida 32210, United States
Summer is right around the corner and we will have camps for individual sports. Sports being offered include baseball, softball, basketball, football, and cheerleading.
6196 Lake Gray Blvd Ste. 104 Jacksonville, FL 32244
ThreadCrate Academy is now hosting an after-school program that is 6-weeks long! Once the program has come to an end, your child(ren) will be able to master threading a machine, sewing curves, make small projects, and continue on their journey of sewing like a pro! At the end of the…